Charitable Donations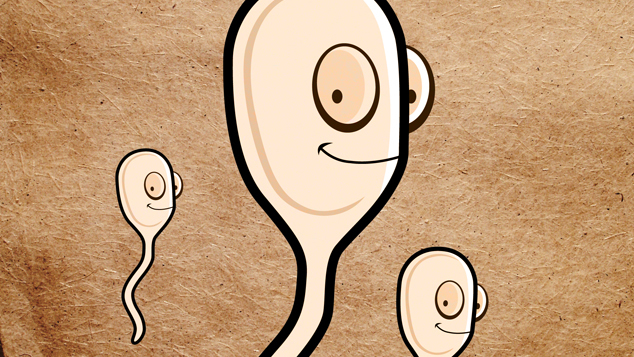 Unlike the discriminatory policies relating to gay men and blood donation, men who have sex with men (MSM) are eligible to donate sperm. While the Australian Red Cross currently ban men who have sex with men on the grounds that the higher rates of HIV amongst MSM poses a risk to the blood supply, according to Wade Starr, the General Manager at Fertility North in Joondalup, fertility centres do not discriminate on the grounds of sexuality. In fact, clinics are actively encouraging gay men and men who have sex with men to become sperm donors.
 Fertility clinics 'seeking that altruistic person who is looking at donating so that other couples can experience the joy of parenthood.' as Wade puts it, are appealing to the gay community to help address a shortfall in the quantities of anonymously donated sperm that is available to people wishing to conceive. In WA there are substantial waiting lists for people waiting for anonymous sperm donors, a shortfall Wade attributes to number of factors.
Decreasing fertility rates due primarily to unhealthy lifestyles that include smoking, drugs and obesity are contributing to the sperm shortage. According to Andrology Australia, heavy smokers produce up to 20% fewer sperm in addition to risking damage to sperm DNA, while men who are overweight not only have fewer sperm, their sperm are less capable swimmers.
In addition to declining fertility rates, the number of WA men willing to donate dropped dramatically following the removal of the protection of anonymity for sperm donors in 2004. Although people may choose to be anonymous donors, once a donor-conceived child turns sixteen, they now have the right to seek information regarding their biological parent. While the information they are able access is not as specific as contact details, it is sufficient to allow a donor to be identified and contact details to therefore be sought out by a donor conceived child.
There are many reasons besides simple curiosity regarding their biological parent that may mean a donor-conceived child may wish to make contact. For example, being able to supply the medical history of your biological family can be a factor in the cost of health insurance, let alone in providing a guide to health risks to look out for.
The removal of anonymity has meant that it is easier for donor conceived children to access such information, yet despite the possibility of contact from their biological offspring as a result of a sperm donation, sperm donors do not have any legal obligations towards such donor-conceived children.  When it comes to their biological fathers, donor conceived children, according to Wade, 'have no rights, no jurisdiction on property, finances or anything like that.' The family listed on a child's birth certificate – be they a same-sex couple, a heterosexual couple or a single parent, holds the full legal obligation for the donor-conceived child. Despite the lack of legal obligations, the possibility of a donor-conceived child seeking closer emotional ties with themselves or the donor's family at a random point in the future has corresponded with significantly lower levels of donating.
The Reproductive Technologies Act provides protection for all of the parties –donor, recipient, donor-conceived child and fertility specialists throughout the process. In donations where the sperm donor is not known to the couple or person wishing to conceive, this means that the information that can be provided to each party is restricted by legislation. An anonymous sperm donor has the right to know the sex and the number, if any, of children conceived as a result of their donation – information that may be obtained from the Reproductive Technology Council. The information provided about the anonymous donor to recipients is limited, however recipients are able to choose a donor that matches their ethnic background if they wish. The recipients of donor sperm are not obligated to tell their children that they are donor-conceived although this information is available to the child from the Reproductive Technology Council if they choose to access it.
The same legislation that has meant the numbers of donors have dropped has ironically made it easier for people who aren't part of a heterosexual couple to start a family.  The baby boom amongst lesbians that seems more and more evident every year on at Fairday and on Facebook is reflected in the clientele accessing fertility clinics. The Fertility North Donor Coordinator, Maya Zorawski  said that roughly a quarter of the women who are accessing Fertility North for donor sperm are lesbians. With gay men becoming involved as donors, perhaps it's a little about keeping it in the family after all.
Interested in donating?
Maya Zorawski , the Donation Coordinator at Fertility North, provided the following advice for prospective anonymous donors:
Sperm donors must be over 18, and also need to be under the age of 45 – increasing the chances of fertile sperm.
All sperm donors are screened for blood borne viruses and sexually transmitted infections as part of the rigorous screening and testing process that forms part of the donation process.
While sperm donors are reimbursed for travel and time taken from work for donation, there is no payment for donations as such.
All sperm donors undergo counselling as part of the process to ensure the implications of the legislation surrounding sperm donation. There is also a 'cooling off' period involved.
Sperm donors can make up to ten deposits, which may then be distributed to up to five recipients.
Fertility clinics are bound by strict codes of confidentiality
For further information please contact Maya on 9301 1075
Check out the other post in this series about what it's like becoming a sperm donor. 
By Zoe Carter
---
Support OUTinPerth
Thanks for reading OUTinPerth. We can only create LGBTIQA+ focused media with your help.
If you can help support our work, please consider assisting us through a one-off contribution to our GoFundMe campaign, or a regular contribution through our Patreon appeal.