Christine Forster set to run for Malcolm Turnbull's Sydney seat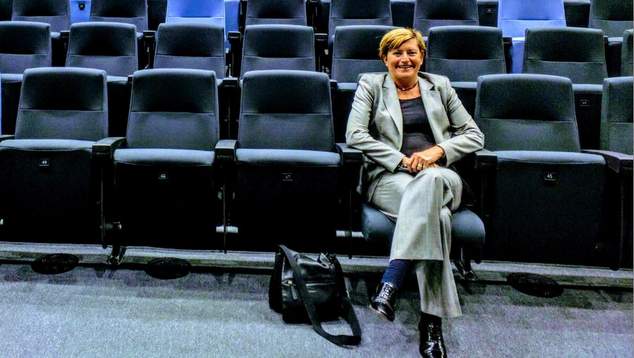 Marriage equality advocate Christine Forster has put her hand up to run in the federal seat of Wentworth upon the resignation of former Prime Minister Malcolm Turnbull.
The sister of Tony Abbott has told media today she plans on running for Liberal party pre-selection in the blue ribbon seat of Wentworth.
"It's a difficult situation and I don't want to be seen to be disrespecting Malcolm – who I do respect," Forster told the AAP.
"I think as someone with local credentials and a strong track record of strong liberalism, I feel they are the types of candidates we want in any seat."
A lesbian and City of Sydney councillor, Forster was a vocal proponent of marriage equality during last year's debate.
Forster starred with her now wife Virginia Edwards in a music video by Australian singer Greg Gould in support of equalising the Marriage Act, and publicly disputed her brother's anti-LGBTI+ arguments on marriage and the Safe Schools anti-bullying program.
Should Forster be successful in securing pre-selection for the Liberals, she could be facing off against fellow members of the LGBTI+ community.
Independent NSW state MP Alex Greenwich and Dr Kerryn Phelps – two other high profile advocates in last year's marriage debate – are both reported to be considering a run for the seat.
The Greens have already announced Waverley Deputy Mayor and indigenous Australian Dominic Wy Kanak as their candidate, while Labor are expected to put forward Tamarama Surf Lifesaving Club president Tim Murray.
Malcolm Turnbull is yet to officially announce his resignation from parliament.