Top Tips for Karaoke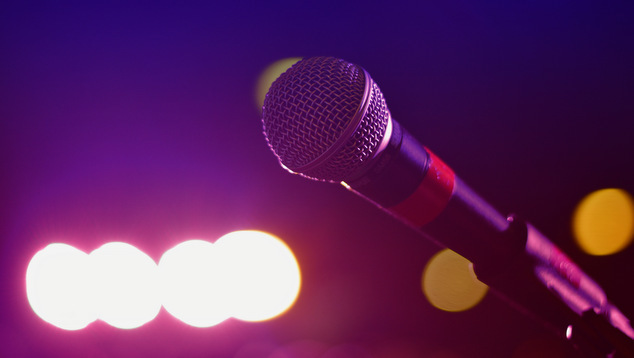 Karaoke can be a lot of fun as long as you don't take it too seriously, and make a good song choice. Picking the right song can be tricky though, so we've put together this simple guide to help you make the right decision before you pick up the microphone and step into the spotlight.
Three Songs to Avoid
La Bamba
Originally a hit for Richie Valens in '50s and a huge hit for Los Lobos in the '80s, this a song that you love to sing-a-long to in the car. But do you really know all the words? How good is your Spanish? Many a rookie Karaoke participant has been left squinting at a screen wondering how to pronounce 'Se necesita una poca de gracia".
Let's just make it a rule unless you already know the words – you might get into trouble.
Dancing Queen
Unless your an amazing world class singer skip this one, you haven;t got the range. ABBA's signature tune goes way down low with "Friday nights and the lights are low" before tearing up to the high pitched part "having the time of your life".
If you don't have a vocal range to match Adele or Mariah, best not to give it a go. There's a really easy way to check if you have an eight octave vocal range, check you pockets, if you don't have a recording contract fair to assume you don't.
Paradise by the Dashboard Light
Sure those 70's epic rock opera songs are great to bash out. But this tune is almost 8 minutes long! So alongside this you add all of Meatloaf's other tunes, Queen's 'Bohemian Rhapsody' and anything else that is more than 3 minutes long. Keep it short and sweet. Yes- this rule applies for all the Bonnie Tyler tunes too.
Three classics to give a go
Music to Watch Girls By
Andy Williams is back in vogue, Beyonce sampled him recently. This 1967 hit featured in the karaoke scene in the original British version of 'Queer as Folk'. Feel free to change the genders around as you need.
Mama Mia
Here's an ABBA tune you can give a go – go the extra distance and dress appropriately. Something all in white with a satin scarf should do fine.
One Way or Another
It's not the best known Blondie tune, but you can channel your inner bartender and strut the stage and pretend you're at 'Karaoke Ugly'. Also if you need a few shots to get confidence before getting on the mic you can just claim to be 'getting into character'.
Three Songs to Sing When Your Heartbroken
Heartbroken
Dionne Warwick's coming to town soon, so she's very vogue right now. This tune that was written by the Bee Gees gets straight to the point.
Love Will Tear Us Apart Again
Ian Curtis from Joy Division was famous for his monotone vocal delivery. Deep, brooding and flat. This is a great tune for people who are depressed and also have little ability to sing. The jangly guitars have a sense of euphoria and energy, while the vocals are as flat as a pancake that's been driving over by a steamroller.
Teardrops
Womack and Womack's break up song features miserable lyrics masked by an upbeat dance beat. You can singe about your heartbreak without bringing the whole room down. This also makes a great duet.
Three Songs for when your available
Boom Boom Boom, Let's Go Back to My Room
Paul Lekakis' Hi-NRG Italio Disco is the karaoke equivalent of a Grindr profile that says 'No Chat – just tell me what you want'. There's no messing around, it opens with the line "Hey Babe, I'd like to talk to you, how about coming back to my room for a little boom-boom". Make sure you can live up to the promise, you must be able to a) make him feel right and b) do it all night.
Relax
You don't have to worry about ruining this tune, The Dandy Warhols and Blondie have already put dubious renditions of this Frankie Goes to Hollywood tune out into the world. Keep it subtle and don't over emphasise the "when you want to come" line, it sells it's self.
Let's Do It
Go 'old school', in fact so old school – they still spelled school properly. Eartha Kitt, Ella Fitzgerald, Joan Jett and many other have made sensational recordings of this Cole Porter tune about how the the birds and the bees do it. Filled with double entendres, this kooky tune says let's make some noise in the bedroom in the politest way.
..ands let's be honest, the coolest version is when Lori Petty (Lolly in 'Orange is the New Black') performed it in the fabuklous movie 'Tank Girl'.
The Court Hotel have introduced a new Sunday night Karaoke session, head down around 5:30pm, grab a pizza, some beers and warm up your vocal chords. 
OIP Staff