Community Groups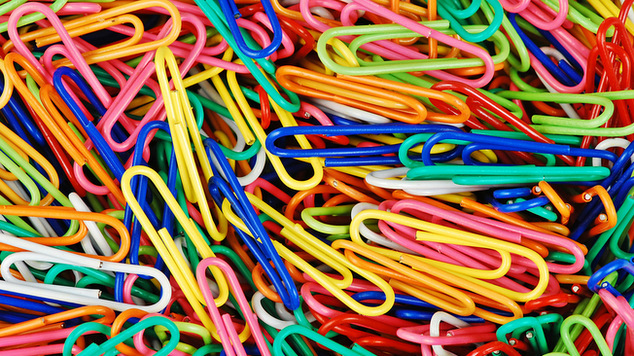 Looking for a local community group? Here's our list of the different community groups, if there's something your looking for and can't find drop us a line and we might be able to point you in the right direction.
ALCOHOL and DRUG INFORMATION SERVICE to ALCOHOL and DRUG SUPPORT LINE ADIS is a 24 hour confidential telephone counselling, information and referral service. If you're concerned about your own or somebody else's drug or alcohol use call ADIS on 08 9442 5000 or Country Callers 1800 198 024 (toll free)  www.dao.health.wa.gov.au email: [email protected]
ALCOHOLICS ANONYMOUS RAINBOW GROUP meets every Tuesday 7-8pm, in the hall next to St Lukes church, cnr George and Rowland Sts, Maylands. If alcohol is costing you more than the price of the drink, please join us for sharing and recovery in a 12 Step Program with proven results. The only requirement for AA membership is a desire to stop drinking. For more information www.aaperthwa.org
BEARS PERTH — BEARS PERTH – A Friendly men only social club for men with body and / or facial hair and their admirers. The dress code is  masculine, and men of all shapes, sizes and amount of hairiness are welcome. Licensed Den Nights are on the 2nd Saturday and 4th Friday of each month 9pm till Late @ Loton Park Bulwer St (near Lord St) East Perth. There are also different events on the 2nd Sunday of each month, often at a members residence or alternative events as advised. Visitors welcome. Contact us via phone 0487 595 672, email: [email protected], http://bearsperth.org or http://bit.ly/bpi-www
CATHOLIC GLBT AND PARENT SUPPORT — This service provides pastoral support to all members of the Catholic GLBT community, including parents of GLBT children; giving an understanding & an opportunity for processing & healing feelings of confusion, hurt, anger exclusion or being marginalised. Individual consultation is provided as well as communal gatherings of the Catholic GLBT community for mutual & spiritual support. For more information, please call 6336-8602 (leave a message if unattended) or email [email protected]
COLORFUL DAVE — A long standing member of the GLBT community, has written a book about his struggles with mental illness & accepting his faith in god with his sexuality. It's titled 'From Desperation to Finding Destiny'. Perfect for other Christians and those with faith who may be in a similar situation. Only $25, for orders please contact and address it to: Mr Colourful Dave, PO BOX X2222, Perth, WA, 6847
DYKES ON BIKES — A diverse, loosely-knit social group, occasional organised rides & gatherings plus annual appearance as the traditional lead float in the Pride Parade. If you are a female who rides a motorbike and loves women, then come along and check out dykes on bikes. General enquiries see our public group on facebook… Dykes on bikes WA or email [email protected]
FREEDOM2B PERTH CHAPTER — Freedom2b is a non judgemental, safe place that networks LGBTI people from Christian faith backgrounds, whether you have left the church or are still part of it. Meets the first Friday of each month at
7 pm in the Community Room in the Northbridge Piazza. Straight friends, family and supporters also welcome. For more information go to
www.freedom2b.org/ or email [email protected] or phone Graham on 0405 285 233 or
Bev on 0407 778 201
FREEDOM CENTRE — Freedom Centre provides a safe space, peer support, information, and referrals for LGBTTIQ and Questioning young people (under 26).FC provides a range of services including an online Forum, trainings, workshops and our drop-in centre sessions which are open for: Freespace – every Wednesday 5-8pm & Friday 4-8pm, Outspace – 2nd and 4th Saturdays of the month 12pm-5pm, GenderQ – 1st Thurs of the month 5-8pm, 1st People's Qspace – 3rd Thursday of the month 5-8pm, Junior aGender – last Monday of even months 5-8pm, QMovie – last Tuesday of odd months 5-8pm. 93 Brisbane St, Perth WA 6000 Ph: 9228 0354 Email: [email protected] Web: www.freedom.org.au  www.fcyeah.tumblr.com
Gay and Lesbian Singers of WA (GALS WA) —No auditions, singers of all abilities welcome. Rehearsals Thursdays 7 to 9 pm at North Perth Town Hall- Lesser Hall, Cnr View and Leake St. Contact Cherie Crimp 0422 503 648 for more information or just turn up! Email: [email protected] , website: www.galswa.org.au
GAY & LESBIAN ARCHIVES OF WA — Located in the Murdoch University Library on the South Street Campus. For opening hours and access details, please contact the Library on 9360 2563.
GRAI (GLBTI Rights in Ageing Inc.) — works to improve the quality of life for older LGBTI people, both in care and in the community. Providing visibility and a voice for LGBTI elders is key to this. Through research and advocacy we have achieved law reform to end discrimination for older LGBTI people. We work with the aged care sector, delivering training to achieve safe and inclusive aged care services. We hold community events to build better community supports and friendships. New members welcome. Interested? Contact June on 08 9383 7753. PO Box 514 North Perth WA 6906 or 54 Bickley Cres, Manning 6152. E: [email protected] or visit www.grai.org.au
Golf Bags — Golf club play every Sat morning at a variety of courses  north and south of the river. We are a group of friendly gals who love our golf and good company. New players are always welcome. For details contact us at [email protected]
HEADSPACE MIDLAND — headspace can help – headspace provides FREE information, confidential support and services for all young people 12-25 years and their families. Our experienced team includes LGBTIQ friendly Social Workers, GPs, Psychologists, Drug and alcohol workers and more. No referral is required and you can bring a friend for support. Drop in at 64 Morrison Rd, Midland (upstairs from the market) or call 08 9274 8860. www.headspace.org.au/midland
HEPATITIS WA — providing information and support to people affected by hepatitis. If you would like to know more on hepatitis A, B or C, contact us on 9328 8538 (Metro) or 1800 800 070 (Country). 134 Aberdeen St Northbridge WA 6003 — www.hepatitiswa.com.au
Living Proud LGBTI Community Services of WA — (formerly Gay & Lesbian Community Services of WA). Information, support, referrals and professional training. City West Lotteries House, 2 Delhi St, West Perth WA 6005. Qlife counselling and referral Line: 1800 184 527 Admin/Fax: (08) 9486 9855
Email: [email protected] Web: www.glcs.org.au
LOTON PARK TENNIS CLUB — Diversity is our advantage. Come on down and try something new at Perth's Other Gay & Lesbian venue. It's not just about tennis. Open to all levels of players – social and competitive – with an emphasis on enjoyment for everyone. With the city skyline as our backdrop, sit back on the embankment or balcony and enjoy a drink in a relaxed and fun atmosphere. A full social calendar ahead ensures a summer of fun for everyone. [email protected] Ph: (08) 9328 5065 — www.lotonpark.com.au
M Clinic – FREE STI/HIV SCREENING CLINIC  — For Men who have sex with men. Free, confidential, non-judgemental STI testing & Treatment. Please call (08) 9227 0734 for  appointments. Central location. After hours options available. For more information email [email protected] or visit mclinic.org.au
Open Arms Fellowship — Open Arms Fellowship Australia is an Independent Charismatic church located in Western Australia. We welcome everyone and anyone who has a love for Christ without fear of judgement. Open Arms welcomes GLBTIQ People, their friends and supporters. for further information email: [email protected]
or ph: 0405 285 233
OUTdance — Same Sex Partner Ballroom & Latin American Dance Classes – Group Classes & Social Nights for Beginners, Intermediate and Advanced Dancers. Private Lessons by appointment. Group Class – 6.30pm Tuesday Mt Hawthorne Community Centre. Class Enquiries: Judy 0417 911 214 or Warwick 0450 041 023. OUTdance Studio Principals: Darryl Davenport & Tania McGuinness.  P:  0414 666 034  F: 08 9403 2220 E: [email protected]
PFLAG PERTH  (PARENTS, FAMILIES & FRIENDS OF LESBIANS & GAYS — is a community group offering support and understanding for families and friends with loved ones who are GLBTI. Meetings are held every second month in Perth city (please call to register) Visit website for more information, news, events and meeting dates: www.pflagwa.org.au Email: [email protected].  Information Line: 0404 594 699. Facebook: www.facebook.com/pflagperth
Pride WA Inc. — To lead by example in creating a world where inclusion and diversity are embraced and celebrated.  Pride WA encourages the cultural expression, celebration and human rights of lesbian, gay, bisexual, transgender, intersex, queer and all people of diverse sexuality and gender living in Western Australia.  We recognise that our collective strength lies in our diversity and willingness to embrace and respect the differences that exist both within our Pride community and the broader communities in which we live, work, love and celebrate.  PRIDE WA stages events through the year, including their annual Arts and Culture festival PrideFEST, Pride PARADE and FAIRDY.  Information can be found on www.pridewa.com.au or contact us;
E: [email protected], P: 08 6269 2220
PRIMETIMERS WA — If you are a mature gay or bisexual man, we are keen to welcome you to Prime Timers. The group meets at 2pm on the second Sunday of each month, at Lotteries House:  2 Delhi St, West Perth. PO Box 829, Mt. Lawley 6929. For more info go to www.primetimerswa.com or email: [email protected].
QLife – Counselling & referral —QLife is Australia's first nationally-oriented counselling and referral service for people of diverse sex, genders and sexualities. QLife provides nation-wide, early intervention, peer supported telephone and web based services to support Lesbian, Gay, Bisexual, Transgender and Intersex (LGBTI) people of all ages. Freecall: 1800 184 527 Time: 3pm to 12pm
Web: www.qlife.org.au
RAINBOW LABOR — New members welcome to join this GLBTIQ focussed branch of the ALP. Branch meetings occur every month and we have a direct link to State Executive, and our own delegates to State Conference. Being involved in Rainbow Labor gives members the opportunity to have direct influence on the policies of the Australian Labor Party at a State and National Level. For further information please contact Oscar Lim, Secretary, Rainbow Labor on 0404044461. Go to e: [email protected]   – www.groups.yahoo.com/group/rainbow_labor_wa/
SAINT ANDREW'S ANGLICAN CHURCH —  Open door worship 6pm Sundays.  Welcome and affirmation for all GLBTI people.  259 Barker Road, Subiaco.  9381 1130.  [email protected]  www.siriol.net/StAndrew
SECCA (Sexuality Education Counselling Consultancy Agency) — Counselling for people with a disability, their partners, carers & family about relationships & sexuality. Professional education & consultancy services available covering sexuality & disability. Fees may apply. Mon-Fri 9-5. City West Lotteries House, 2 Delhi St West Perth WA 6005.
Ph 9420 7226 / Fx 9420 7229. e: [email protected] — www.secca.org.au
SEX WORKERS  — Magenta offers support, education, info & referral services for F, M & T/G sex workers (private, escort, parlours, street). Peer-based, worker-friendly staff for confidential & anonymous phone, inhouse & outreach help/advice. Free clinic for STI screenings. Stock at reduced price to workers. Mon–Thu 9am–4pm. 9328 1387.
e: [email protected]
TRANSFOLK OF WA — A peer support network for gender diverse people and their loved ones in Western Australia. P: Nick 0450 448 871 E: [email protected] Facebook: www.facebook.com/TransFolkofWA W: www.transfolkofwa.org
TEAM PERTH – Team Perth is a hub for bringing together all the queer sporting and recreation groups here in Perth and WA. Our goal is to promote diversity and inclusion in all sports, as well as to provide and to help connect groups together. If you're looking to join a club, or if you'd like to start your own, go to our website at teamperth.info, check our our Facebook at www.facebook.com/teamperth or email us at [email protected]
True Colours — directly supports young LGBTI people in the South West, and also works with schools and the broader community to raise awareness and break down the barriers to safe and inclusive communities. Safe Spaces for young people run in Bunbury (weekly 5.30pm Tuesdays) and Kwinana (fortnightly 5.30pm Wednesdays). For more information visit www.unitingcarewest.org.au/services/youth/true-colours or contact us on 1300-663-298 or at [email protected].
WA AIDS COUNCIL — Strengthening our community's health and quality of life. Provides a range of services for people living with HIV/AIDS, Counselling ( issues include HIV/AIDS, relationships, sexuality & gender) Needle and Syringe Exchange, Peer Education, workshops & STI screening for men who have sex with men. Other community education, prevention and training services offered. 664 Murray Street, West Perth,
Admin: 08 9482 0000 AIDSline 9482 0044, Mensline 9322 8401 (Toll Free 1800 671 130) www.waaids.com email: [email protected]
WASUA (WA SUBSTANCE USER'S ASSOCIATION) — WASUA is WA's state-wide, peer based Drug User Organisation that provides harm reduction, advocacy and peer education services to substance users. Services provided include a 7 day per week fixed site Needle Syringe Exchange Program, Health Clinic for STI/BBV testing, pre and post test counselling, Hep A/B vaccinations, Hep C/HIV education, alcohol & other drug support and treatment referral, Drug user & Pharmacotherapy advocacy. Contact us Ph 9321-2877, 519 Murray Street Perth 6000, email: [email protected]
WA GAY LEAGUE — Tenpin Bowling. Everyone is welcome. Sun from 11:00am at Warwick Superbowl. 12 Dugdale St, Warwick Grove. e: [email protected] — www.wagl.org.au
WA WANDERERS Mens Bushwalking — are a social walking group for gay guys and gay friendly guys who are keen to get outside and enjoy Western Australia's countryside with an easy going and friendly group. 0415 249 265  www.wawanderers.com.au
If you'd like to advertise your community group here, and in every print edition of OUTinPerth please contact us at [email protected]
FEES including GST: Annual (unfunded) $110.00 Annual (Funded) $200.00