Bibliophile | Confessions of the Fox layers stories through shared history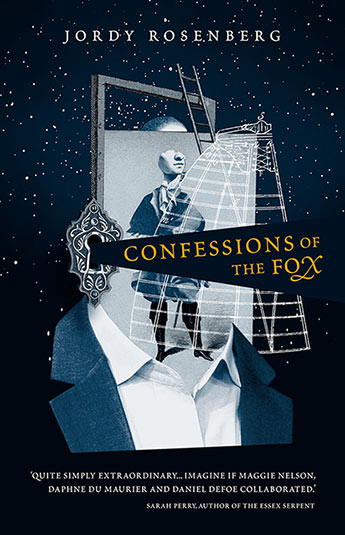 Confessions of the Fox
by Jordy Rosenberg
Allen & Unwin
Jordy Rosenberg's debut novel is a story within a story, within a story. The first story is of 18th century English folk hero Jack Sheppard who was notorious for daring prison escapes and inspired John Gay's The Beggar's Opera and Bertolt Brecht's The Threepenny Opera. This story starts at the end of Jack's life when he is about to be hanged in London and recounts his life from his childhood as an indentured servant in shackles.
The second story is that the source of Jack's memoirs is a deteriorating "mashed and mildewed pile of papers" unearthed by academic Dr R Voth who is "a guy by design, not birth". His ample footnotes start off as highly scholastic before digressing to become personal and political, and at times take over the story. The reader gets drawn and more and more into the footnotes which become increasingly philosophical and anchor the story to theories that have evolved for marginalised voices.
So at a third level the book is an interesting intellectual exercise. Rosenberg, a scholar of 18th-century literature and queer/trans theory at the University of Massachusetts–Amherst, draws on John Locke's "uncertainty of human knowledge" and presents us with a Jack who was different to other coves of the time as he was born female. Jack falls in love with Bess Kahn (based on the real Jack Sheppard's partner in crime) who is a mixed-race sex worker. Together they hatch wild schemes to bring down the most corrupt law enforcer.
The fox (a fetching individual of whatever gender) and their mate lead the reader on an adventure through plague-ridden London that is full of danger and sexual exploration. The highly speculative 'confessions' contain a colourful mix of Old English and long-forgotten slang but the policing of 300 years ago finds echoes with Voth's present day footnoted experiences.
"There is the history that binds us all. The terrible history that began when the police first swarmed the streets of the cities and the settlers streamed down the decks of their ships, casting shadows on the world to turn themselves white. Casting the wickedest net. There is no trans body, no body at all—no memoir, no confessions, no singular story of 'you' or anyone—outside this broad and awful legacy."
Lezly Herbert
 After some new books? Head to the Book Depository