The sporting world gets a serving of queerness in Court My Crotch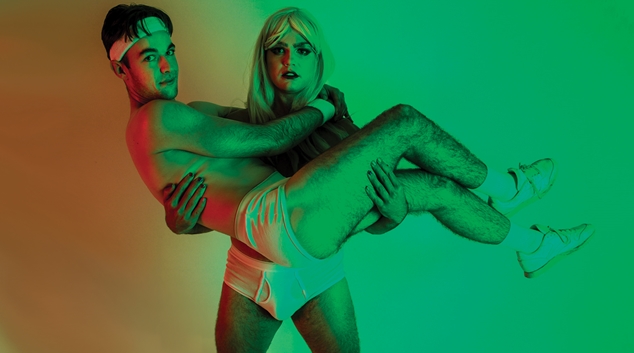 Writer & director James McMillan returns to the Blue Room Theatre with another uniquely queer work that backhands masculinity and the status quo.
Court My Crotch pits a drag queen and an athlete against one another in a heated match of tennis, where "each presents a facade, each pushes against prejudice."
Under the watchful eye of the match umpire, the two compete through song and dance and explore the relationship between society, sport, gender and sexuality.
We caught up with McMillan to find out exactly what the play will be serving.
Why did you want to explore the relationship between sporting communities and LGBTIQ+ people?
Partly my own experiences, partly hearing other people's experiences and partly statistics in reference to diversity in the sporting world, specifically within the LGBTQIA+ community. The fact that there are no gay AFL players who are out, says a lot. Even with a lot of clubs getting behind activism to try best support this group. There still are reasons for people to not feel comfortable coming out in this specific arena, and I wanted to investigate why.
Why do you think the sporting world is struggling to keep up with LGBTIQ+ inclusion?
I believe it has a lot to do with the culture and how built up the importance of dominance and masculinity is to the people that play. Being weak and delicate within sport is never perceived as positive and current societal views on sexuality means they have this tied in with the LGBTQIA+ community and thus target people who fit into these categories. I guess it also becomes a one up situation where everyone is feeding off one another and trying to be the best, and being gay seems to still fall in the category of being lesser.
Do you have a personal connection to sport?
Love me a hit of a ball now and then. I grew up playing a whole lot of sport and it fulfilled a lot of areas of my life early on. I, however, struggled a lot on the field, feeling as though I wasn't presenting the truest version of myself and conforming hugely to the expectations of what people have on a men's team. I came to a crossroad between performing arts and sports, and went down the avenue of theatre. I hate the idea of people feeling exiled from the sporting world and the huge benefits that come from it. Swimming, soccer, cycling and athletics were definitely the sports I thrived in and still love to watch.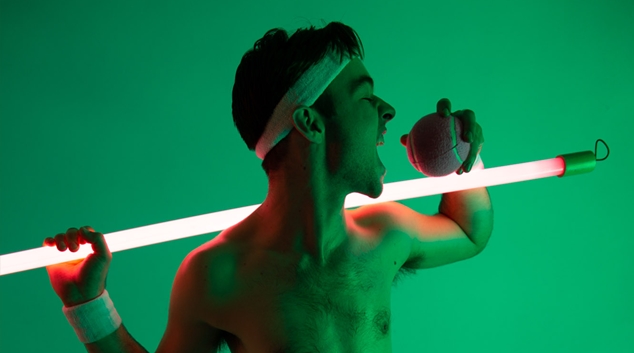 Why the tennis match format?
Tennis has so much in it that can easily be translated into an exciting performance. Having two people stand opposite sides of one another, split between a net, already says a lot. When you start having them 'hit back' with retaliations to see who is the strongest whilst also abiding by a set of rules and lines drawn out on the court, you've really got a great opportunity to begin exploring. As the umpire looks down on the competitors fenced into a court, a visually striking image that I have always wanted to see, comes to fruition.
What were you looking for in the casting process for these three roles?
I was really looking for people with versatility and who had the ability to execute dynamic, high energy raw performances. I was really lucky with the casting process as I was presented with quality performers all with different levels of experience. It was of huge importance to me to cast an actual drag queen in the show, who had high skill and prior knowledge of the performance style and its cultural significance. Ash Traylia auditioned and was a perfect fit, having just moved back to Australia from Berlin to start at WAAPA. Morgan Owen is one of the most versatile performers I know who can move her body and deliver fast diatribes like nobody's business. David Mitchell has the biggest heart and gives a very convincing performance of a sports star struggling with sexuality and what it means to be a man. It has been such a positive and loveable rehearsal room and the cast are truly creating something special.
We saw local queen Veronica Jean Jones pop up in rehearsal shots. What was her role?
VJJ is a resident drag mentor. She has helped the cast and crew in many areas, being a great sound board for ideas around wigs, costume, heels and all things drag. Being able to interview her when the process begun was extraordinary, being able to listen to her experiences and stories within the Perth drag scene – you could see why so many people love her. She has been such a great ambassador for the show and been so great having her around.
Court My Crotch will be at the Blue Room Theatre from September 18th – October 6th. Tickets and more information available from blueroom.org.au
Leigh Andrew Hill