Creating the theatrical experience of 'Dali After Dark'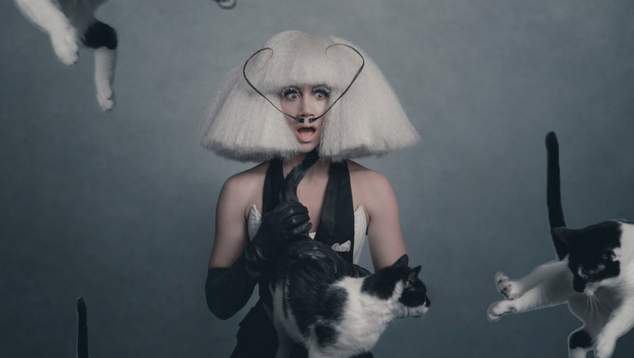 A lot of Fringe World shows can end up being kind of similar, another show in a Spiegeltent, a repetition of disco balls, another sword swallower takes to the stage.  So it's refreshing when a show starts off a little differently.
For Dali After Dark, which is on at Dali Land – the renamed Metro City – the performance starts quite differently. You're taken into the car park and issued an eye patch to wear. From a small door appears a older woman wearing a shoe on her head that would impress Philip Treacy, she issues us some instructions, and then we're taken into a series of tunnels inside the building.
We meet crazy rabbits, the woman introduces herself as Gala, Dali's wife and soon after we meet the great artist himself, who joins his wife in a spoken word rap about his work. It's an immersive experience that feels very much like you've joined Alice in a wonder land.

One of the creators of this work is Lisa Fa'alafi. She's previously been behind the popular Hot Brown Honey show that's been a sensation around the world and this new work brings together performers from that collective and stable mates from Briefs Factory.
"It's only been a couple of months since we were approach to come up with the idea for Dali After Dark. It's been about two months to pull all the elements together." Fa'alafi said.
As it's a site specific work audiences will only get to experience the show in its current form at Fringe World. The show makes use of the labyrinth of tunnels backstage at the venue and the many rooms and levels that make up Metro City.
Once the audience is introduced to Dali Land, they are free to wander from place to place discovering little bespoke performances occuring in different corners of the building. As more audience members enter the space a dance involving women wearing lampshade outfits wrestling with lobster telephones repeats, creating a build up to a final crescendo.
Creating the work to match the space has been quite a challenge of Fa'alafi and her creative team.
"It is quite a challenge, it's such a crazy kind of building. Looking at it as a performer and a director the possibilities are quite grand.
"We get to draw on the phenomenal work of Dali, there's so much he did, so we narrowed it down to talking about dreams, the parties he threw, all of the fabulous gossip and the elements of his work. Then we also get to draw on the skills of all the artists involved with Briefs Factory and their skills around building characters.
Of course with an unseated audience wandering from room to room, anything can happen.
"You can have all of the tools in place and you can try to predict what the audience will do, but once they're there, they can do anything they want." Fa'alafi  said noting that every single show has been a little bit different.
"Sometimes people are not quite sure of that they should expect, but it's exciting having people come in and share an experience with us."
Put on an eye patch and take a step outside your comfort zone, Dali After Dark is on until 17th February, head to Dali Land for all the details. 
Graeme Watson
---