Daniel Andrews declares support for Safe Schools following election landslide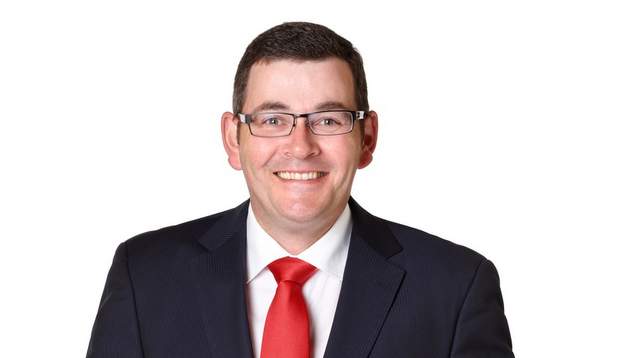 Victoria Premier Daniel Andrews used his first interview since his landslide election win to restate his support for the Safe Schools anti-bullying program.
Appearing on the ABC's Insiders program the Victoria Premier said that Victorians were supportive of the government's social programs including it's successful safe injecting room and the Safe Schools program.
Andrews said voters had seen past the oppositions rhetoric and seen the value of the programs.
"This is the most progressive state in our nation. Victorians are smart. Victorians have big hearts," Andrews said.
"The safe injecting facility saves lives. Safe Schools saves lives. And we've seen some pretty low-road campaigns against both of those initiatives," he said.
"They want big, broad, bold politics. Not this narrow, nasty stuff that was on offer, and it was rejected comprehensively yesterday."
While the Premier declared the landslide election vote was an endorsement of the programs political opponents and conservative commentators claimed most Victorians were unaware of the programs and had not voted in support of them.
Martyn Illes the head of the Australian Christian Lobby, who had deployed a major campaign against the program, said he believed most Victorians were unaware of the Andrews government's social agenda.
"I don't think Victorians voted for the Andrews government's social agenda. That's a good thing. For the most part, they don't know the first thing about it. That's a bad thing." Illes posted to Twitter.
Lyle Shelton, ther former head of the Australian Christian Lobby, who is now the national spokesperson for the Australian Conservatives also said he believed voters were simply unaware of the government's policies.
"Either voters are comfortable with rainbow gender-fluid cultural Marxism being taught to their kids or they simply don't know. Can only think ignorance and apathy in play. If this is not the reason, then Australia is in big trouble." Shelton posted to Twitter using a pride flag emoji.
News Corp columnist Miranda Devine said opposition leader Matthew Guy had lost the election because he had not campaigned hard enough against the Safe Schools program and had failed to sufficiently condemn the program during the leader's debate. Devine labeled Guy a coward.
"The Opposition Leader's cowardice in answering a question about Safe Schools is a salutary lesson for conservative leaders, state and federal, about what not to do on social issues." Devine wrote in her column.
The columnist who recently declared the nation was facing an epidemic of transgender children said Guy had been "a wimp" for not giving stronger answers about his opposition to the program in the leader's debate.
This morning Prime Minister Scott Morrison had an emergency meeting with federal MPs from Victoria who are worried that if the swing in Victoria is replicated at the next federal election many of them will lose their seats and the government will face a major defeat.
Ahead of the meeting Victoria MP Tim Wilson appeared on Sky News and said the government needed to acknowledge that the challenge in Victoria was not only about state based issues, and their federal implications.
"I sat there on polling booths and every second person either gave me deadly silence, a very cold deadly silence," Wilson said.
"Or there was people mentioning energy, climate or the deposing of the prime minister. I think we can get past that, but I know the people who vote for me, I know them very well, and I can tell you they are not rusted on conservatives and out there on the battle gates.
"They are a forward-looking, modern, liberal community and they sent us a message very clearly."
Wilson said the government needed to put forward a energy and environmental policy that addresses a wide range of issues but also needed to acknowledge what people wanted.
"If anybody thinks that there's this great public sentiment out there that people really deep down hate renewables and they're hugging something like coal, I say again — get real." Wilson said.
OIP Staff
---