Dr David van Gend: LGBT community are "playing the suicide card"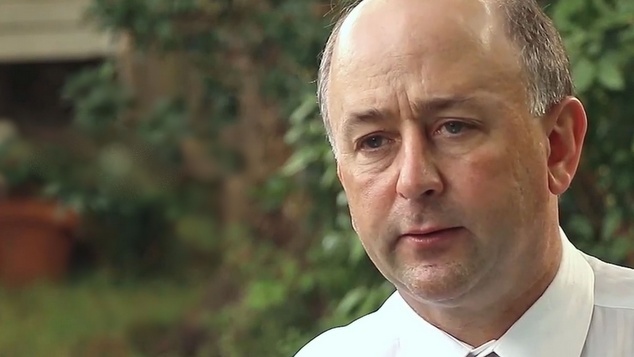 Australian Marriage Forum President Dr David van Gend has accused marriage equality advocates who argue that a plebiscite would be harmful to LGBTIQ+ youth of "political blackmail."
Writing for On Line Opinion, the Toowoomba doctor slams Greens leader Richard Di Natale for calling on the government to dump a public vote on marriage equality because "we'll see young people take their lives on the back on a hateful and divisive debate in the community."
Van Gend's article, Playing The Suicide Card, says Di Natale's statement is "shameful example of political blackmail."
"[It is] insulting to Australians who should be free to speak their mind on marriage without being demonised as "haters"with blood on their hands," van Gend's article reads.
"We don't even know if LGBT people suicide more than other people."
Former head of the Australian Medical Association and member of the LGBTIQ+ community Dr Kerryn Phelps said she had very serious fears about someone with Van Gend's views practicing on queer patients.
Speaking to Buzzfeed News, Phelps said there is a plethora of evidence that shows the LGBTIQ+ community is more at risk of committing suicide.
"It's not because those people are LGBT, it's because of the environment they live in and the messages they are getting around their sexual identity," Phelps said.
"Van Gend can manipulate the truth to achieve any end he wants, but it doesn't make it true."
The National LGBTI Health Alliance released a report in 2013 which showed that same-sex attracted Australians of all ages are 14 times higher risk than straight-identifying people.
Van Gend has been criticised on social media after releasing the article, but his comments have been praised by some people commenting on the Online Opinion site.
---

---
If you are struggling with anxiety or depression, support and counselling are available;
Lifeline: 13 11 14
beyondblue: 1300 22 4636 / beyondblue.org.au
QLife: 1800 184 527 (Free) / qlife.org.au 
(QLife are a counselling and referral service for LGBTIQ+ people)
---
Sources
OIP Staff
Update: 17th September 2016: The article has been updated to improve its clarity. Concern was raised regarding the wording used to describe comments seen on social media, this text has been updated. Additional links have been provided to the original article the piece discusses.