Deborah Conway on why her latest album needed brutal honesty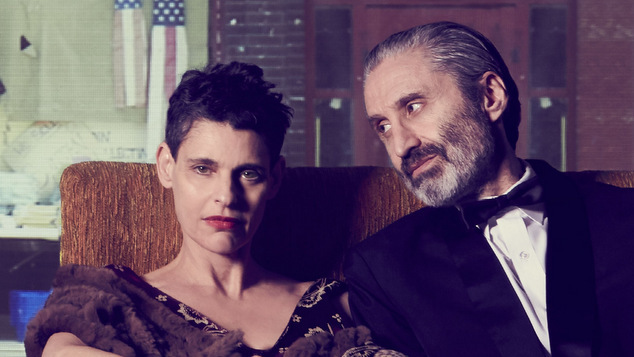 Deborah Conway and partner Willy Zygier have a brand new record. Everybody's Begging. Despite being in the music industry for four decades, Conway said it doesn't get any easier to create a new album. 
"It was pretty hard. It took us a long time to write it, we wrote in 2014 and then we spent all of 2015 putting a festival together,which really put a big dent in the timeline." Conway said from her home in Melbourne. "It's hard to be writing songs when your busy thinking about site plans and waste management."
"We had to abandon it for a while, we thought we were almost complete, we were 95% of the way there,but when we came back we actually ended up rewriting a whole bunch of stuff."
Conway said in retrospect she was glad that they made the decision to spend more time on the material admitting that she had very high standards.
"We were very tough on ourselves through the writing process, we were meticulous in drafting and re-drafting, re-drafting, re-drafting, all of the material.
The singer-songwriter said she and Zygier toyed with the idea of recording the songs just as a duo, but eventually decided that they required a full band treatment.
"Ultimately in really felt like it needed a band. We wanted to honour it in that way, it's a bit of a toe-tapper and it really needed the rhythm section, so we didn't dwell on the idea of a duo for too long."
Conway said she feels that she's always getting better at songwriting, but the task never get's easier as she's always setting herself new challenges.
"It's getting harder because we expect more from ourselves. We know absolutely that nobody is going to be interested unless it's absolutely the best you can possibly be." Conway said.
"I think if your not putting out your best work, and making the best work you can possibly make, and being brutally honest with yourself as band. It's a hard process, there's nothing easy about it."
Since she first appeared on the music scene as the singer in '80s band Do-Re-Mi, Conway has made a lot of music. Do Re Mi scored a massive hit with Man Overboard in 1985, which showed off Conway's powerhouse vocals. It's a song she still includes in her live shows.
Conway's first chart success came a year earlier, but the singer was somewhat incognito. She supplied the singing voice for Tracy Mann's character on the television show Sweet and Sour. The soundtrack for the ABC TV show was a smash hit. Years later that many fans would suddenly recognise Conway's familiar voice while listening to their old vinyl records and cassette tapes.
After the success of their self titled debut album, Do-Re-Mi continued to have hits throughout the late '80s, their second album The Happiest Place in Town delivered the canivalesque King of Moomba and the powerful Adultery. 
As the new decade dawned Conway launched her solo career scoring huge hits with It's Only the Beginning and the beautiful White Roses from her String of Pearls album. 1993's Bitch Epic was the first album to feature songs written with partner Zygier. Today I'm a Daisy and Alive and Brilliant among it's popular tunes.
In 1995 the pair joined up with the late Paul Hester from Crowded House and Frente's Bill MacDonald to form the band Ultrasound. The band released an album of original material. Two years later Conway's third solo record My Third Husband arrived, and in 2000 she released Exquisite Stereo.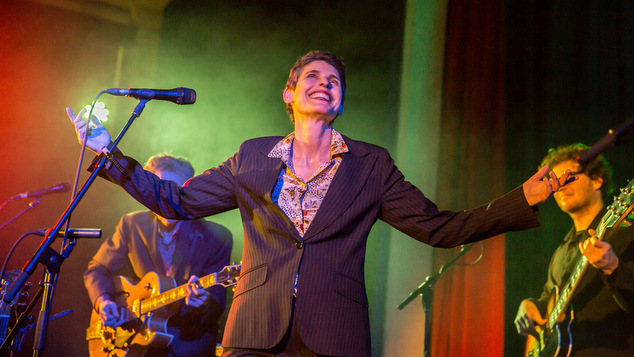 Since becoming independent artists Conway and Zygier have released several records including Summertown (2004), Half Man Half Woman (2010), Stories of Ghosts (2013) and now Everybody's Begging.
To get the word out about their albums the duo came up with an innovative marketing idea, they offered fans the opportunity to have a live 20 minute set played in their living room. Fans just had to purchase 30 albums for themselves and their friends, and Conway and Zygier would turn up to play.
"Back in 2004 we had a new album and it was our first time as independent artists and making a record without a record company. I knew just about everything there is to know about making a record, I had a lot of experience under my belt, but I wasn't on top of the whole marketing of a record." Conway said.
Today in the world of crowdfunded everything the concept of the home concert doesn't sound radical but when Conway came up with the idea more than a decade ago, it was breaking new ground.
"There hadn't been any new ideas about how to market a record for a long time, people made records and they took them to radio, asked them to play them, and then went on tour." Conway said. "I started thinking about how you could get new music into people's homes and eventually thought; 'well why not just walk in there', like Tupperware. Nobody had thought of the home concert before."
The concept has proven to be a successful one and the duo still regularly book shows in fans houses.
"We've done hundreds of them, in fact I just organised one for Christmas Day!" Conway revealed, noting that because her family is Jewish she doesn't mind having to work on Christmas and is excited to be a part of someone else's celebrations.
Recently the singer has highlighted the effect cuts to music shows on ABC's Radio National might have on the local music industry noting that the curated shows on the station allow a lot of artists new work to be heard. Asked if it's getting harder to attention for new music Conway is in two minds.
"It is and it isn't, we do have a totally upended industry from what is was ten or twenty years ago. There are so many differences between how we digest music.
"The shows on Radio National really allowed people to be introduced to music, and there's great nostalgia for them, they have been very supportive of people like me who mid-career and don't fit into a youth format." Conway said.
Conway said one of the biggest challenges for established artists such as herself was that commercial radio has developed to have a very narrow format.
"It's going to be interesting to find out where people go to get surprised," Conway said, "If people want to curate their own set list, they can easily do that on Spotify.
"If they want to be surprised and be taken to areas where they didn't necessarily know that they wanted to go – but are happy once they get there, that's the role of a careful curator. People who put music together because they love it and their passionate about it. That's what will be missed from those Radio National shows."
Deborah Conway & Willy Zygier play the Margaret River Cultural Centre on Friday 16th December, before heading to Fremantle for a show at The Navy Club on Saturday 17th December, and finally an outdoors show at the stunning Quarry Amphitheatre on Sunday 18th December. 
Graeme Watson