December Film Reviews: Dancer, Fencer, Morgan & Bad Santa 2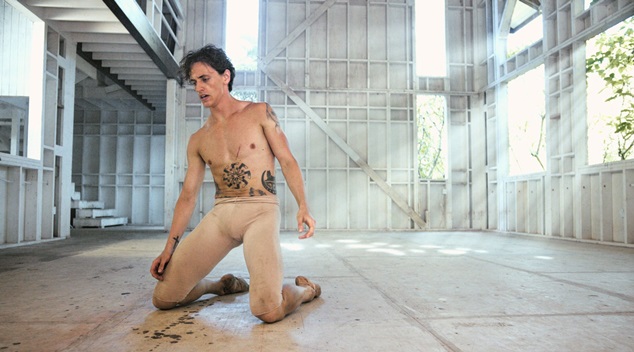 Dancer (M) ⋆ ⋆ ⋆ ⋆ ⋆
Directed by Steven Cantor
Being one of the 15 million people who marvelled at Sergei Polunin's dancing prowess to Hozier's Take Me to Church on Youtube, it was interesting to find out more about why the clip was the ballet virtuoso's farewell performance. This documentary uses home video to track Ukrainian-born Polunin's progress from the age of eight through to becoming the youngest principal dancer in London's Royal Ballet. Polunin's family tell how they split up to earn money to give him a better life and his friends talk about the emotional demons that made him walk away from the Royal Ballet. In between the snatches of balletic brilliance, Polunin speaks honestly about the physical and emotional toll his life of intense training has had and how he hoped he'd get injured so that he wouldn't have to dance any more. This film gives an even greater appreciation to the closing clip as Polunin dances his soul away.  
---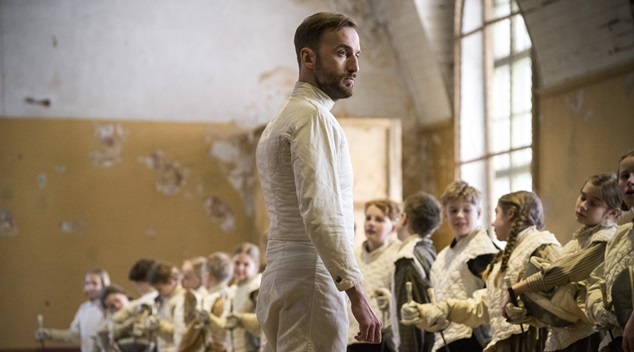 Fencer (PG) ⋆ ⋆ ⋆ ⋆  
Directed by Klaus Härö
Estonia was occupied by Germany in World War II and young men were conscripted into the German Army. The Soviets occupied Estonia after the war and men who had served in the German Army were declared 'enemies of the people' and sent to hard labour camps. Endel Neils (Märt Avandi) is one of those young men and he flees from Stalin's Secret Police in Leningrad to become an under-resourced sport teacher in a remote Estonian village. Once an elite fencer, he trains his students in the art of fencing and they insist on going to a competition in Leningrad. Hollywood films often feature underdogs overcoming odds through sporting prowess but this nuanced film, which is based on a true story, is incredible subtle as well as being incredibly memorable. This audience favourite at the Scandinavian Film Festival is beautifully shot, has many haunting layers and never hits the audience over the head.
---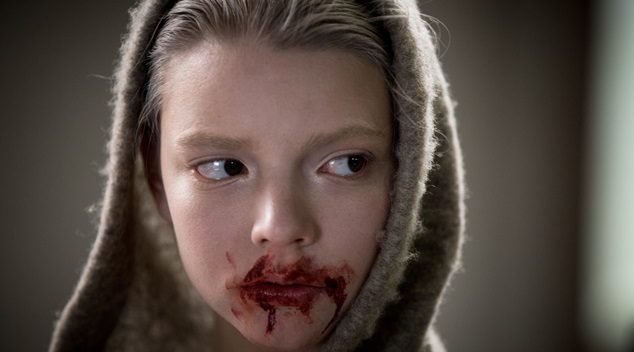 Morgan (MA) ⋆ ⋆ ⋆
Directed by Luke Scott
Cross a human with a robot and you get imagined bioengineered beings that are popular in scifi films. Some are better than others and the bad ones have to be eliminated. With echoes of the 1982 classic Blade Runner, Ridley Scott's son's first directing attempt is this slow-burning sci-fi thriller. Morgan (Anya Taylor-Joy) is chronologically a five year old droid that has the potential to be a psychopathic killer. Corporate trouble-shooter Lee Weathers (Kate Mara) is sent to investigate the droid, and possibly terminate it, after one of the staff at the remote facility housing Morgan was attacked. The increasingly human Morgan is quite enticing and staff at the facility who have invested eight years on the project are reluctant to terminate Morgan. Visually, the film is a treat and the acting is fantastic as well, even though the characters are somewhat stereotypical. The biggest let-down is the predictability of the plot.

---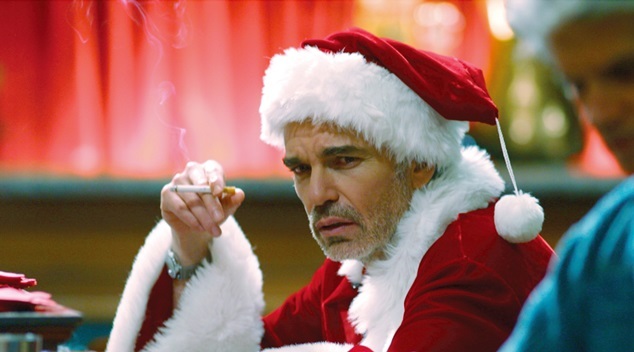 Bad Santa 2 (MA) ⋆
Directed by Mark Waters
Following 2003's Bad Santa, the alcoholic loser Willie Soke (Billy Bob Thornton) and his diminutive partner in crime Marcus (Tony Cox) are again donning the Santa and elf outfits. With the help of Willie's foul-mouthed mother Sunny (Kathy Bates who is only 7 years older than Thornton), they plan to rob a homeless charity in Chicago on Christmas Eve. While its predecessor's humour was subversively entertaining, this film has nothing to redeem itself. Christina Hendricks tries to add a bit of sparkle and smatterings of Christmas music try to jolly the audience. Unfortunately the miniscule plot and overbearing crassness of the every piece of dialogue is fatiguing. I don't mind crude, rude or even vulgar humour but I do mind degrading, insulting and repetitive banality. Obliterating any favourable memories Billy Bob Thornton's Santa outing thirteen years ago, this is one film to leave off your Christmas list.   
Lezly Herbert