Disney's new 'Beauty and the Beast' has upset some people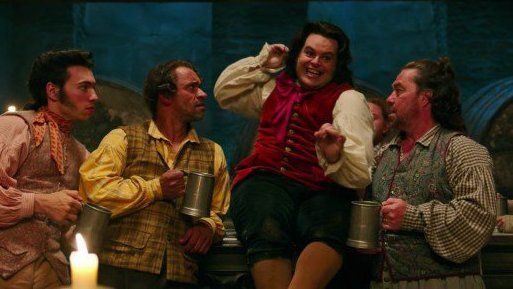 The news that Disney's new live action Beauty and the Beast has a gay moment has not gone down well with some people.
Disney are set to release a new live action version of Beauty and the Beast starring Emma Watson (Harry Potter) and Dan Stevens (Downtown Abbey). 
Speaking with  Attitude magazine, director Bill Condon revealed the film will explicitly reference a character's same sex attraction in a first for Disney.
LeFou, played by Josh Gad, will realise his feelings for the film's antagonist Gaston (Luke Evans) – an attraction alluded to in the animated original.
An American religious leader is upset, a Russian politician is demanding an investigation, and a Drive-In Movie Theatre in Alabama has vowed not to screen the film.
The revelation that there is still a Drive-In Movie Theatre is probably the most shocking part of this news.
For younger readers, before the invention of Netflix and Chill,  a Drive-In was a place where you sat in your car and hoped to make out watched a movie. There's one in Grease, where Sandy throws Danny's ring back at him.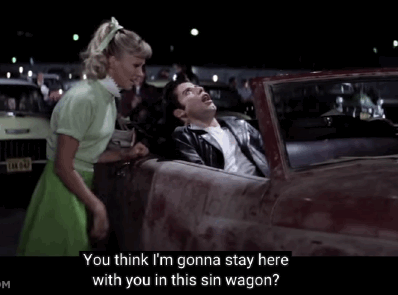 The Henagar Drive-In Theatre posted a message to their Facebook page saying its operators are "first and foremost Christians" and will not compromise on what the Bible teaches. They said they will show family-oriented films so customers can "watch wholesome movies."
American Evangelist Franklin Graham has also called on Christians to boycott the film.
In a Facebook post the religious leader said Disney was; "trying to push the LGBT agenda into the hearts and minds of your children — watch out!"
Graham has launched a 'Say No to Disney' campaign saying founder Walt Disney, who died 51 years ago, would not be happy with the new movie.
"Disney has the right to make their cartoons, it's a free country. But as Christians we also have the right not to support their company. I hope Christians everywhere will say no to Disney." Graham said.
"I met Walt Disney when I was a young boy—he was very gracious to me, my father Billy Graham, and my younger brother when we visited. He would be shocked at what has happened to the company that he started."
Last week Graham also warned Christian about seeing the Oscar Winning film Moonlight, saying it glorified sin.
"This is just another example of the LGBT's agenda to make lifestyle choices that God defines as sin seem more and more culturally acceptable," he declared. "I warn families and the Church — don't allow your young people to be sucked into Hollywood's dark plan."
Russian politician Vitaly Milonov has also expressed concern about Beauty and the Beast. The architect of Russia's anti-gay propaganda laws has written to the country's Culture minister warning of the films; "blatant, shameless propaganda of sin and perverted sexual relationships."
Milinov has called on the Culture Minister Vladimir Medinsky to watch the film and check it carefully before its screened to Russian audiences.
OIP Staff