Do Daytime Parades Work?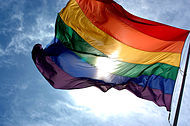 The changes made to this year's WA PRIDEFEST have been met with mostly praise, with developments hoping to create a sustainable Pride WA.  One change that has received criticism is the shift of the Pride Parade from a night time event to a day time event.
In light of these criticisms, OUTinPerth has collated five examples of LGBTIQ Parades that occur successfully during the day:
Montreal's Gay Pride Parade:
Much like Pride WA, the Quebec Gay Chamber of Commerce has had a shaky past, with organisational problems resulting in the near demise of the parade event. The parade starts at the city's East End and makes its way to the Gay Village.
"We need a daytime parade so we can be seen by everyone, including families", explained the Chamber Managing Director, Pierre Paquette.
San Francisco Pride:
One of the gay capitals of the world has their pride parade during the day. In 2011 the parade celebrated its 40th anniversary, and was described on the official website as 'the largest gathering of LGBT people and allies in the nation'. The parade starts at 10.30am, and usually has over 200 contingents.
Berlin Gay Pride Parade:
Also known as Christopher Street Day, the daytime parade is globally recognised for attracting hundreds of thousands of supporters annually. Preceding the Berlin Pride Festival, the parade will have a different route this year.
The Gay Pride Day Parade, Paris:
With same-sex marriage just around the corner for queer Parisians, this already largely successful celebration is set to be bigger than ever.
PRIDEChicago Annual Pride Parade:
There is particular emphasis on this pride event being alcohol free, like all of the previously mentioned, this festival starts in the morning and attracts thousands of onlookers.
It is hoped that the new day time event will attract a broader range of onlookers whilst not clogging up the streets of Northbridge during busy evening hours. Will you be attending?
Nadine Walker