Drag Star Panti Bliss on Oppression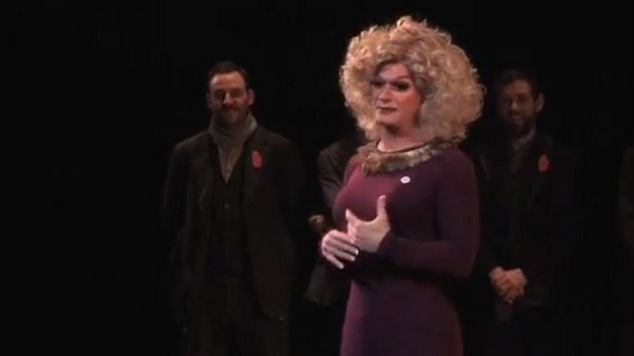 Last week drag performer and activist Panti Bliss (Rory O'Neill) took to the stage in Ireland last week and gave an impassioned speech about homophobia.
Bliss was invited to give a short speech after a performance of James Plunkett's 1913 drama 'The Risen People'.
The speech followed an incident a few weeks earlier where when appearing on a television show where the performer appeared out of character.  During the television program O'Neill labeled a number of people who actively worked to curtail the rights of homosexual people as homophobic.
Following the broadcast O'Neill and the broadcaster were threatened with legal action that has been settled out of court. O'Neill took the opportunity to appear as Panti Bliss and give more insight into her thoughts on oppression.
Watch the Video below