EDGE: Get into the scene with Blank Space Productions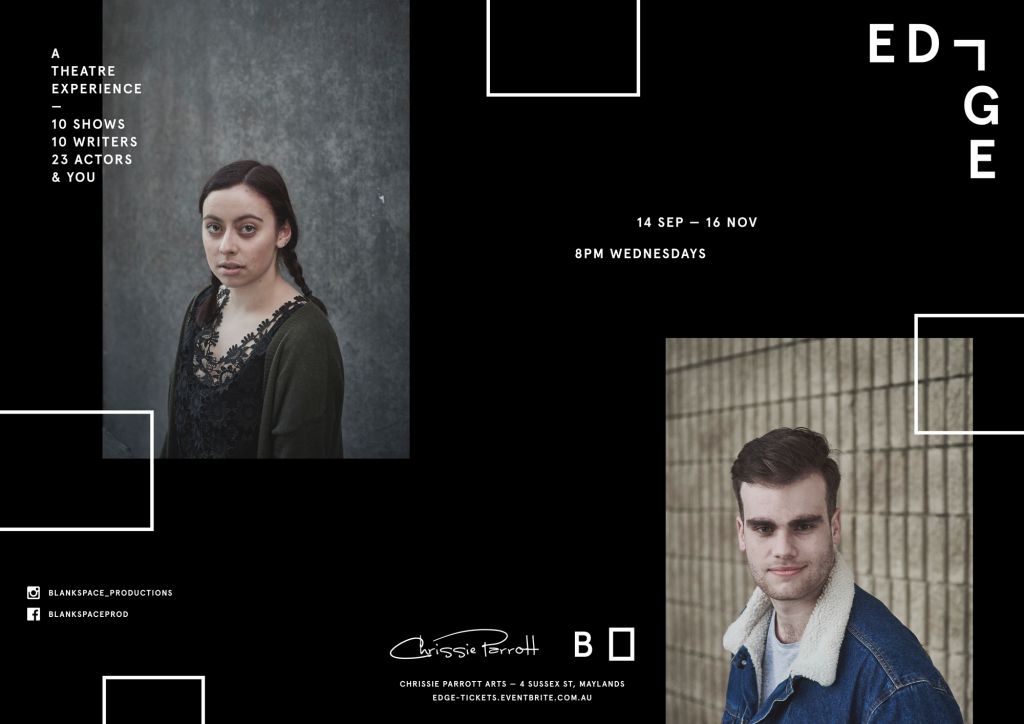 Blank Space Productions is currently running a new immersive, unique series of shows at the Chrissie Parrott Art Space where the audience is the secret ingredient.
10 shows, 10 writers, 23 actors and the viewers are creating new scenes each week along with Blank Space director Bridget Le May.
Le May, who recently directed Fear of Merging with The Cutting Room Floor's Home Open series, has a penchant for shows that focus on transformation and EDGE is no different.
Participants are invited to take a crucial role in forming each scene, but audience members are welcome to sit back and enjoy the performance.
Get involved with EDGE at Chrissie Parrott Art Space each Wednesday, ending November 16th. For tickets and more information, head to Eventbrite.