Ellen Boycotts Hotels over Brunei Gay Stoning Law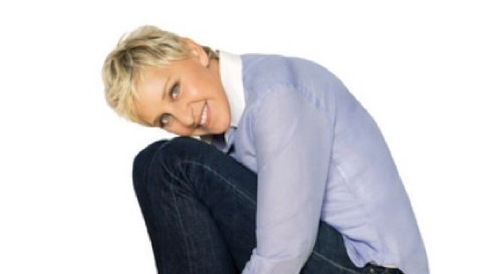 Ellen Degeneres has backed the boycott of a series of hotels owned by the Sultan of Brunei due to the country's proposed new penal code, which includes death by stoning for a number of acts including same sex sexual activity.
The Dorchester Collection hotel chain has seen a number of high profile boycotts over the laws.
Degeneres took to Twitter, posting a link to an article about Brunei's new penal code and stating "I won't be visiting the Hotel Bel-Air or the Beverly Hills Hotel until this is resolved."

The group own ten hotels in total: The Dorchester, The Beverly Hills Hotel, Plaza Athénée, Hotel Meurice, Principe di Savoia, Hotel Bel-Air, Coworth Park, 45 Park Lane, Le Richemond and Hotel Eden. These are frequented by a number of high profile clientele from the entertainment and fashion industries, many of whom have been called upon to cut their ties with the chain in protest to Brunei's proposed new laws.
Stephen Fry also joined the boycott, informing his followers on Twitter that he had cancelled his reservation to the Coworth Park hotel after discovering it was part of the Sultan-owned chain.
The chain has responded to the controversy and said in a statement to WWD: "We are sensitive to the fact that any such potential withdrawal of business directly impacts our employees, who represent the full diversity of society.
"We continue to abide by the laws of the countries we operate in and do not tolerate any form of discrimination of any kind."
The United Nations has voiced concern over the new laws, which could perpetuate a number of human rights violations.
The new penal code was intended to come into practice on April 22nd, but has been delayed. Officials say the delay is temporary.
Sophie Joske