Erasure Return With Elevation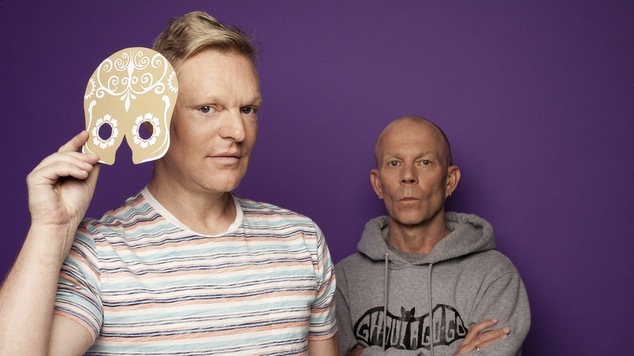 Erasure are back with a new single called 'Elevation' and will release their new album 'The Violet Flame' in September.
"It's all about hope, forgiveness, being given a new chance and the world being your oyster" – Andy Bell.
As the duo approach 30 years of songwriting having sold over 25 million albums worldwide, the globally-adored duo of Andy Bell and Vince Clarke have created another emotionally-charged electro-pop hit with synth-fuelled melodies.
The new album is the band's nineteenth release, their most recent album was the Christmas collection, 'Snow Globe', while their last album of new material was 2011's 'Tomorrow's World'.
The new record is produced in collaboration with Richard X and will have ten tracks. The track listing is 'Dead of Night', 'Elevation', 'Reason', 'Promises', 'Be the One', 'Sacred', 'Under the Wave', 'Smoke and Mirrors', 'Paradise' and 'Stay a Little Late'.
Check out the new song below.

"The Violet Flame" is available now to pre-order via iTunes and through the Create/Control store. As well as the standard version, "The Violet Flame" will be available as limited 2CD edition, which features Erasure's legendary live performance at Mute's Short Circuit Festival in 2011.
Read More About Erasure
09-06-2014  Andy Bell Releases New Solo Album
29-03-2014   New Dave Aude Track Features Andy Bell from Erasure
25-05-2014   Happy Birthday Andy Bell
27-11-2013   Andy Bell: Getting Tested Saved My Life
31-05-2013   Retro Cassette Friday: Erasure's Wild Album
15-03-2013   Andy Bell Takes on Kate Bush
13-04-2012   Vince Clark and Martin Gore Team Up
09-11-2011   A Beginner's Guide to Erasure