Portugal wins Eurovision 2017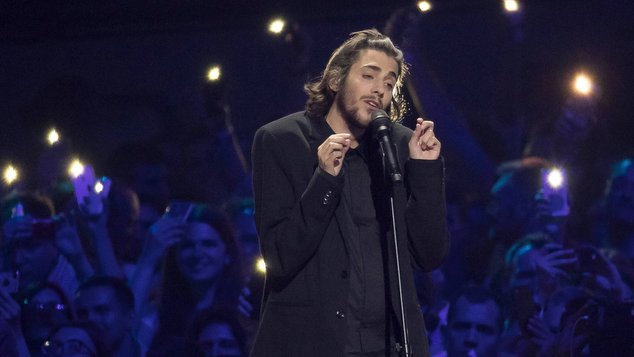 The tele-votes votes have been cast, all the countries have called in their jury verdicts and the results tallied. After three evenings of stellar performances, innovative staging and, as always, some odd moments, the winner of Eurovision 2017 has been declared.
Portugal took out the top spot in the competition. Salvador Sobral's gentle Amar Pelos Dois stood out from the pack. The tender ballad was performed in the centre of the auditorium and didn't involve dancers, clever staging or odd costumes.
Its the first time Portugal have won the competition. Amar Pelos Dois, was one of just seven songs among the 26 finalists that wasn't sung in English.

The runner up was the 'Bulgarian Beiber', 17 year old Kristian Kostov who sang the song Beautiful Mess.
Sobral, who came to prominence in Portugal in 2009 when he appeared on their version of the Pop Idol franchise. He released his debut album last year.  The singer has recently been diagnosed with a heart condition and was unable to attend the rehearsals for the broadcast because his doctor's felt he shouldn't be away for too long.
Amar Pelos Dois was written by his sister Luisa, who stood in for him at the rehearsal performances. Like her brother she's also a successful singer who featured on the reality TV contest Pop Idol.
The brother and sister performed the song as a duet after they were announced as the winners.
Sobral, used his position to draw attention the refugee crisis in Europe.  After his semi-final performance he attended a press conference wearing an 'SOS Refugees' shirt. Eurovision officials reportedly ordered the singer to stop wearing the shirt and the competition has strict rules about leaving politics at the door.
The bookies favourite going into the competition was Francesco Gabbani from Italy who performed alongside a dancing Gorilla. They ended up placing sixth overall.
The top 10 for 2017 were Portugal, Bulgaria, Moldova, Belgium, Sweden, Italy, Romania, Hungary, Australia and Norway.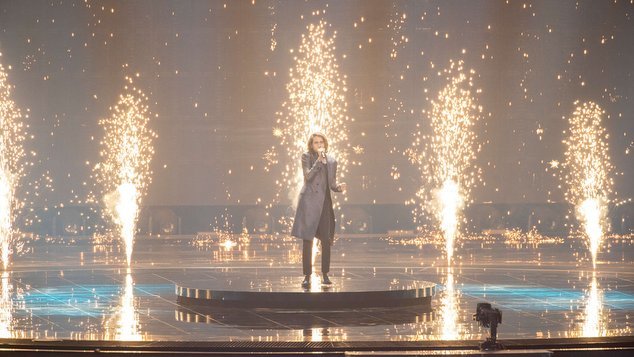 Australia's entrant Isiah Firebrace placed ninth overall in the competition. His song It Don't Come Easy scored well with the jury votes but was less popular with the audience voting.
There was a moment of controversy during the broadcast. During a performance by last year's winner Jamala, a man climbed on to the stage draped in an Australian flag, he lowered his pants and mooned the audience.
The man was quickly escorted off the stage by security but many people assumed he was an Australian and there's been speculation that this may have effected the voting.
The man has been identified as Ukrainian prankster Vitalii Sediuk who has a long history of storming red carpet events and performances.
Australian singer Anya Nissen, who was representing Denmark in the competition, came 20th out of the 26 nations in the final.
images: Andres Putting