Experiencing Alienation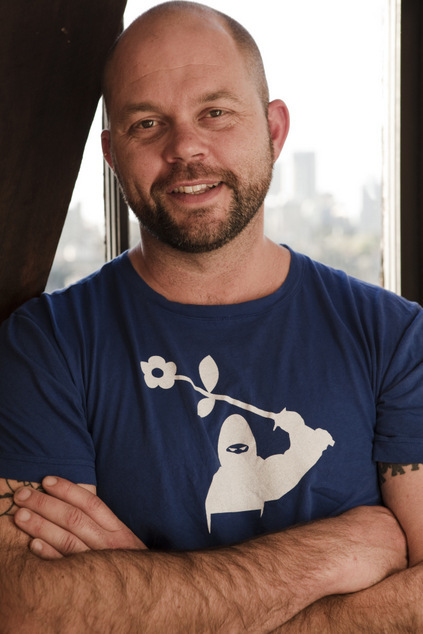 Lachlan Philpott is one of Australia's hottest playwrights. He has had hits with the play's 'Silent Disco' and 'Truck Stop' and earlier this year he debuted another new work 'M Rock'. Now the Perth Theatre Company is set to perform his latest piece 'Alienation'.
It's the story of three ordinary Australians who believe they have experienced alien abduction. Philpott shares that his inspiration for the production came from a few different places.
"I guess I do a lots studies to look at what is going on, particularly in Australia, and I kind of had a few encounters with people who were talking about it," says the playwright, "and there was a documentary on SBS which was called, 'My Mother Talks to Aliens' that was really interesting…theatre is a great medium for telling these kind of stories."
To create his narrative Philpott met and spoke to a number of people who claim to have been abducted. Speaking to people directly to gain insight is not a new technique for the author, his work has previously taken him into the world of 'Furies' and for 'Truck Stop' he interviewed sex workers. This time though it was an experience which gave the writer a new perspective on where the truth lies.
"What I found really interesting about it is, it's the first time I've done social research for a play and when you meet people and there's not necessarily a sustained certainty of what the truth is. As a writer, I have to be really respectful of what the truth is for a particular person, and we all have our own truths."
Philpott acknowledges the obvious parallels of belief between a belief in aliens and society's belief in religion, noting that this is particularly relevant for one character in the story. Philpott explains that while at first glance it may seem easy to trivialise people who make these claims, it's hard to ignore their honest beliefs as well.
"There's a lot of scepticism about, understandably, a lot of the stories are very difficult to believe for a number of reasons," says Philpott,  "what's made this really interesting for me is it puts you in a really different ethical place as well. It would be so easy to send up these stories, and paint these people as crazy, but ultimately all the people that I've come across and spoken to are genuine in their belief that this has happened to them."
The debut theatrical production of 'Alienation' is a co-production between the Perth Theatre Company and Brisbane's Q Theatre Company. With PTC's Artistic Director Melissa Cantwell at the helm this is sure to be one of the most interesting theatre pieces of the year. The cast includes Naomi Hanbury, Luke Hewitt, Natalie Holmwood and Robert Jago.
'Alienation' will have its world premiere at The State Theatre Centre on Friday June 28 and runs through to July 13 before a Queensland season. Book tickets at Perth Theatre Company
Graeme Watson