Fourteen amazing women added to WA's Hall of Fame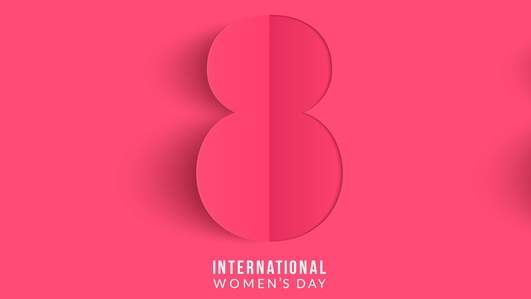 Fourteen amazing women have been honoured today with their names being added to the state's Women's Hall of Fame. 
This year's honourees come from a wide variety of backgrounds and includes many women who have contributed to regional and rural Western Australia.
The recipients were nominated in a range of categories including Community, Business, Health, Education, The Arts, Culture, Sport and a new category for 2018, STEM, which acknowledges inductees in the areas of science; technology, engineering, and mathematics.
The annual induction of new names to the list occurs on International Women's Day, which this year mark's its 80th anniversary. The Western Australian Women's Hall of Fame was established in 2011.
The women were inducted into the Hall of Fame earlier this morning by Simone McGurk, Western Australia's Minister for Women's Interests.
The Minister said it was time that society recognised that women deserved full equality.
McGurk highlighted that the World Economic Forum reports that, at the current rate of progress, it will take more than 200 years to achieve economic gender parity across the globe.
The minister highlighted a concern that Australia has gone backwards from a ranking of 15th place on the global gender equality ladder 10 years ago, to 35th in 2017.
"In all aspects of life, from schools to the workplace to retirement, at home and in our communities, girls and women deserve equality.
"International Women's Day is a time to acknowledge the women who have shown great leadership as well as reflect on the work still to be done to achieve gender equality." McGurk said.
The Minister's department will be highlighting the issue over the next week with a social media campaign using the hashtag "PressforProgress", with is the theme of this year's International Women's Day.
"With economic modelling revealing that gender parity is more than 200 years away, it's time to #PressforProgress.
"In many ways we have achieved a lot – but the fact remains that WA still has the worst gender pay gap in the country. Empowering women is not only the right thing to do, it's the smart thing to do." McGurk said.
The social media campaign will feature musician Stella Donnelly, soccer star Sam Kerr, the first female Anglican Archbishop in the world, Kay Goldsworthy alongside student and cancer survivor Madeline Parker.
Read about the achievements of the fourteen remarkable women added to the Hall of Fame.
Patricia Barblett AM is a leader in the field of conservation and protection of WA's unique environment. Ms Barblett was the first woman appointed to the Rottnest Island Authority Board, serving on the Board for 16 years, and chairing it for 3 years before retiring in 1993.
Her achievements during her time were many including; the first Environmental Interpretation Plan for the Island, establishment of the Rottnest Museum, converting the Kingstown Army Barracks into the Rottnest Environmental Education Centre and Youth Hostel, establishing the Rottnest Voluntary Guides and Chairing the Rottnest Island Hospital Board.
Pat's conservation involvement did not stop there, she is also the immediate past Chair of the Conservation Commission, where she has been a member for nearly 17 years. Pat was awarded the Sir David Brand Medal in the WA Tourism Awards in 2003, was made a Member of the Order of Australia in 2004 for her service to environmental conservation and management, and to the development of ecotourism opportunities in Western Australia and received the Prime Minister's Medal in 2004.
Hon. Diana Bryant AO QC is a trailblazing lawyer of the first order. She has had a long and distinguished career in the law culminating in her appointment as Chief Justice of the Family Court of Australia in July 2004. She occupied this position until her retirement at the age of almost 70 years in 2017.
Diana's appointment marked only the second woman to head a federal jurisdiction along with Elizabeth Evatt, who was appointed as the first Family Court Chief Justice in 1975.
In addition to her career in the law, Diana has advocated on behalf of women in the legal profession. She was a founding member (and the inaugural secretary) of the Women Lawyers Association of Western Australia in 1982.
She is also a former Patron of Australian Women Lawyers ('AWL') from 2009 – 2017. Diana Bryant has been a significant source of inspiration and encouragement to scores of young women aspiring to a successful career in the law.
Hazel Butorac OAM JP is passionate about supporting people from marginalised backgrounds. She has spent decades volunteering for women's refuges, was the Inaugural Chairperson of the Midland Women's Health Care Place (MWHCP), and the Director of the Citizen's Advice Bureau (CAB).
She has been actively involved in the creation and continuation of many community organisations including the Soroptimists International; Mature Adults Learning Association, Tales of Times Past Senior Storytellers, and Council of the Aging.
During her life Hazel has been involved in influencing Government policy and decision making, serving on the Active Ageing Taskforce, and several other committees and Boards. The work Hazel has done throughout her life, through various organisations and charities, has had an impact on many people throughout Western Australia, especially women. As a fierce believer in equality, Hazel's tireless efforts have undoubtedly helped to inspire, and improve the lives of others.
Helen Margaret Creed graduated as a Social Worker from Melbourne University in the 1970's and moved to Western Australia in 1977. Since her arrival in WA she has contributed her considerable talent in the University sector becoming the Executive Officer of a Community Taskforce for the WA Education Department. She then joined the Liquor, Hospitality and Miscellaneous Workers Union (now United Voice) as Children's Services Organiser in 1985 and went on to become Assistant Secretary, then State Secretary of the Union in WA where she served until 2002.
Helen was then elected as the Inaugural National President of the Union in 2002 and built a reputation as "the voice" of low paid workers, and of working women. During her many roles including; Executive Director, Office of Women's Policy, Fair Employment Advocate, the Executive Director, Children & Family Services in the Department of Communities and currently the Executive Director of Community Legal Centres Association (WA), Helen has applied the principles of human rights, social justice and equity.
Her work has achieved significant results for women in enabling them to choose to stay at home, or to feel confident in seeking employment in a safe, supportive family friendly workplace.
Nicola Forrest is the CEO of the Minderoo Foundation which was established in 2001. She has led the diversification of the Minderoo Foundation to provide a holistic approach to community development, particularly through education and the arts, believing an integrated approach is essential to build sustainable empowerment in individuals and communities.
In addition to the Minderoo Foundation, Nicola is a member of the Prime Ministers Community Business Partnership, a Director of the Black Swan State Theatre Company, Telethon Kids Institute CoLab Advisory Council and Governor of the Forrest Research Foundation and supports numerous community, and arts organisations.
Underpinning Nicolas philanthropic philosophy is the importance of early intervention and prevention, with a strong focus on children. By working with children and families from the beginning of life, Nicola believes we can stop the manifestation of serious social, health and economic issues in future generations.
Under Nicola's leadership, the Foundation has committed $645m (to date) across philanthropic initiatives, including early childhood development initiatives, arts, culture and community partnerships, modern slavery and cancer research. Nicola's community development and philanthropy, is driven by the motto, "give a man a fish and you feed him for a day. Teach a man to fish and you feed him for life".
Terrie Gomboc has had a significant impact in the world of art, sculpture and sculptors in WA. For over 35-years, she has volunteered her time to develop, run and manage the Gomboc Gallery and Sculpture Park, both of which provide much-needed exhibition space for established and emerging WA artists and sculptors.
Without Terrie's vision, organisational skills, and self-taught art administration expertise, the success story of the Gomboc Gallery could not have been told.
Her tireless voluntary work ensures there is support for artists and sculptors through the provision of gallery and exhibition space; provides a fostering environment for new and emerging local talent; offers an invaluable service to the public through the provision of free access to the gallery; promotes Western Australian tourism, caters for the needs of special groups with organised visits from school and senior citizens' centres, people living with disability, and asylum seekers.
Since 1982, Terrie has inspired, mentored, and supported over 1,295 sculptors, assisting 'the person' as well as 'the artist'.
Kelly Howlett founded and formed the Care for Hedland Environmental Association in 2003. Today, nearly 15 years on, Kelly has continued as the volunteer Chairperson committing significant volunteer time, personal resources, energy and passion towards the Association.
She has always been pro-active in grass roots community environmental activism and importantly encouraging people to learn and become knowledgeable and active in protecting the local Pilbara environment. The Association would not be in the position it is today, without the continuous passion, dedication, commitment and vision from Kelly Howlett.
During her time as Mayor of the Town of Port Hedland, the council established a relationships register for LGBTI people, making it the first town in regional Western Australia to show support for marriage equality.  
Sue Middleton describes herself as a farmer, a rural entrepreneur, and a passionate advocate for regional Australia. She is also the recipient of the 2002 Centenary Medal for Services to Regional Australia.
Working tirelessly for more than 28-years, Sue has changed lives in rural and regional Western Australia. Brought up on the land in Queensland, today she is a farmer and agribusiness consultant in Wongan Hills.
In 2010, she was named the Rural Industries Research and Development Corporation Australian Rural Woman of the Year, for her visionary approach to producing power from the piggery poo's methane output.
Sue is a powerful advocate for WA 's regional community through her influential board roles including both national and state level with Grains Research Development Council, Rural Net and digital farm project, Telstra Committee, and Chair of Country Arts WA.
Sue knows there is still much to do in the rural women's space and her energy and enterprising spirit for creating this space is palpable. She is truly an influencer who is making a difference to life, especially for women in WA's rural communities.
Dr Ann O'Neill has championed the cause of women and those suffering from abuse and community victims of violence for the last 20 years. In August 1994, her husband took the lives of their two children, attempted to take her life, and then took his own life. What Ann did next is truly inspiring.
She went back to university to qualify as a social worker, went on to change the conversation around domestic violence becoming influential in establishing the Victims of Crime Reference Group, became instrumental in the tabling of amendments to the Criminal Injuries Compensation Act in Parliament, and was actively involved in the Review of the Victims of Crime Act.
Ann was integral to the establishment and initial development of the Homicide Victims Support Group and angelhands Inc. Ann remains a force, an inspiration, and an ambassador for social justice and equity.
Professor Christobel Saunders is an outstanding internationally renowned breast cancer surgeon who has succeeded in achieving excellence in a largely male dominated field (Medicine).
Prof. Saunders has performed research for 25 years (with a focus on breast cancer), including practice changing clinical trials of new treatments, supportive care, translational and health services research which have led to better treatments for people with cancer and improved survival.
She is closely involved in strategic planning of cancer services and research in Australia, serves on many Boards and panels of government and community groups.
As a Consultant Surgeon and a leader in surgical practice and cancer research, she was named joint WA Premier's Scientist of the Year in 2017, but above, and behind these many skills and attributes is her humility, which is her fundamental virtue enabling her to 'serve' others and inform her agenda to work for the common good and betterment of the health of the community.
She continues to lead, inspire and mentor the next generation of surgeons, scientists, young women and members of the community.
Suzanne Maree Urbaniak was recognised for her phenomenal work as a science teacher (rather, "an educator and facilitator of learning," as Suzy says) with the Prime Minister's Prize for Excellence in Science Teaching in Secondary Schools in 2016.
She has developed her own earth sciences program, the Centre of Resources Excellence (CoRE), an innovative STEM (science, technology, engineering, maths) educational program at Kent Street Senior High School. This program builds on her years of practical geology and education experience, 58+ national and international field trips, her belief in the importance of hands-on education with industry and real-world relevance, and her conviction that an understanding of our earth will be essential for her students in the future.
She contributes actively to the ongoing development of the earth sciences curriculum nationally. Suzy is now working on a project to bring her unique style of STEM education to schools nationally, alongside her ongoing support for Young Australian's Plan for the Planet (soon-to-be expanded globally as Young Person's Plan for the Planet), drawing upon her extensive experience and inclusive of the UN 'competencies for the future' and sustainable development goals.
Dr Tracy Westerman is a proud Njamal woman from the Pilbara. Despite coming from a background of disadvantage and one in which she had to undertake most of her tertiary entrance subjects by via School of the Air, Tracy went on to attend university and earnt her PhD in Psychology.
In 1998 Tracy founded Indigenous Psychological Services (IPS), to specifically address mental health needs within Aboriginal communities. She soon became a trailblazer in the areas of culturally specific assessments, and cultural competence training. As an Aboriginal psychologist, Tracy has self-funded research, and developed unique screening tools that have enabled the identification of Aboriginal people at the early stages of suicide and mental health risk.
As the 2018 Western Australian of the Year, Tracey is an internationally recognised leader in this field, providing keynote addresses overseas, as well as Australia-wide. Her message is that "there is nothing we can't achieve as Aboriginal people if we believe in ourselves".
Gina Williams is a Balladong (Noongar) daughter with links, through her grandmother, to the Kitja people of the East Kimberley. Her music is informed by an ancient Indigenous culture and she has drawn from a deep well of recent West Australian and an even deeper personal history. From her early work as a news presenter, to an award-winning singer-songwriter, her dedication to preserving the Noongar language, and her work for an inclusive Australia Day, Gina has made many contributions to the WA community that will have a lasting impact.
Throughout her career Gina Williams has broken down many barriers and no doubt will continue to do so and continue to be an inspiration to not only for young Aboriginal women, but the wider community.
Mrs Irene Hooper AM was added to the Role of Honour. Irene was born in 1925 and was a member of the CWA for nearly 70 years. During this time, she also served as the National President of CWA Australia, and became a Life Member of the Associated Country Women of the World.
Holding a pilot's license, Mrs Hooper was known as the "Flying President", as she flew her affectionately named plane Romeo Whiskey, to many CWA Branches around the State. She worked tirelessly for CWA and amongst many other achievements is credited with opening new holiday homes at Albany, updated the holiday home in Dongara, opened a new centre in Gidgegannup and oversaw extensions in Mt Helena.
Her tireless community work did not stop there. Mrs Hooper also served as a Councillor for the Wongan-Ballidu Shire, was also a Justice of the Peace, member of the WA Week Council, served on the Government Advisory Committee when Aussat was being established, and the Adult Literacy Board.
This evening several notable landmarks around Perth will be doused in purple light to celebrate International Women's Day. Parliament House, the Perth Concert Hall, Qliabeth Quay, the Bell Tower, Tragalgar Bridge and the Old Mill will all be turned purple.
OIP Staff
---
Support OUTinPerth
Thanks for reading OUTinPerth. We can only create LGBTIQA+ focused media with your help.
If you can help support our work, please consider assisting us through a one-off contribution to our GoFundMe campaign, or a regular contribution through our Patreon appeal.