Fringe World: Comedian Anna Piper Scott is such an inspiration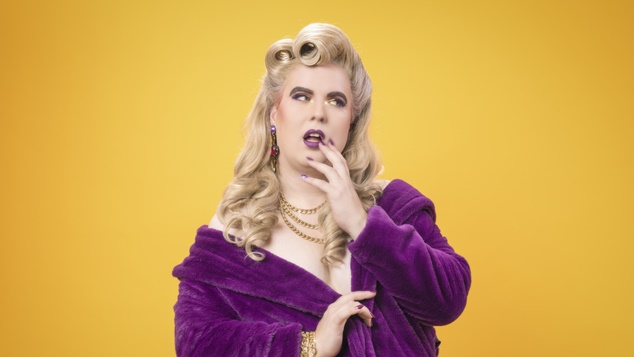 With hundreds of shows to choose from Fringe World audiences are not short of choice when it comes to taking in some comedy, cabaret or circus. One show that should be at the top of everyone's list to see is Anna Piper Scott: Such an Inspiration.
Graeme Watson chatted to Anna Piper Scott about her latest show.
Tell me about the show you're bringing to this year's Fringe World? 
I'm bringing my show Anna Piper Scott: Such an Inspiration. It is a one-hour stand-up comedy show about comedy, and how much I love comedy, and how much comedy does not like me. It is the best way I've figured out how to describe it at the moment.
What do you mean comedy doesn't love you? I thought comedy loved you.
Audiences love me and have a great time, but I'm talking about how I'm very aware of the culture in comedy at the moment with people like Dave Chapelle, and Ricky Gervais, who try and pick trans women as a target, pick trans people in general as the butt of their jokes. Then they act like it doesn't matter, and act like jokes have no meaning and have no power.
One of the key things I'm talking about in the show is that a lot of stand-up comedy is trying to have it both ways, in terms of saying, comedy is like the last bastion of free speech, it's so important. We have to protect it at all costs.
Then at the same time they'll say, 'It's just a joke.' 'It doesn't matter' 'Why you're getting upset', 'Why are you getting offended?' "They're just jokes, they don't have any power. They can't do anything.'
I'm like, well, if they don't have any power, and they can't do anything, why are you so keen on defending it? And if you're so keen on defending it, because there's power, why then you need to use that power responsibly. It's me addressing that hypocrisy, head on, for the whole show.
I've got to say, just daily onslaught of Twitter comments, and articles, and people's comments on Sky News, and then comedians. I feel exhausted and drained by that those conversations, and I'm not trans.
Surely that's wrong, it just seems never-ending. I remember coming to your last show. I walked out of there with the feeling that everyone should just come and listen to you talk. Then they could all just get over it. That's the feeling I had walking out last time.
That's what I feel most of the time.
There's just so many publications at the moment, and personalities and whatever. Everyone's trying to go, 'Oh, we just want to have the debate about trans people, we just want to talk about it. We just want to address our concerns.' They say, 'We just want to get to ask questions."
But then they don't let trans people show up to answer those questions. They don't let trans people show up to the debate. The people having the debate are people who don't like trans people, who are cis, and people who do like trans people who are cis.
It's it feels infantilising. It's like a bunch of people arguing how children should be raised or something like that, and we're not children. You can talk to us. You can ask us how we want to be treated. You can ask about how we going to do this, and how we're going to do that, like trans people have already discussed this. Trans people already have answers, trans people already have ideas about this.
It's like JK Rowling's manifesto that she released when she kind of like announced herself as a TERF. Every trans person read that and thought, 'If you had spoken to one trans person, they wouldn't be able to address all of the concerns that you have in this essay.'
The other idea I talk about in the show is about how there's only ever really three stories that get told about trans women. Which is stories where we are the punch line, stories where we are the villain, and stories where we are the victim.
"You know, stories were we're the butt of the joke because someone is going on a date in a sitcom and then finding out the date they are with used to be a man or a woman or whatever. Stories where we're the villain, which is stuff like Silence of the Lambs, Dressed to Kill stuff, stories where someone is dressed as a woman as a disguise so they can murder and assault women, and then stories where we're the victim, such as The Danish Girl and The Crying Game.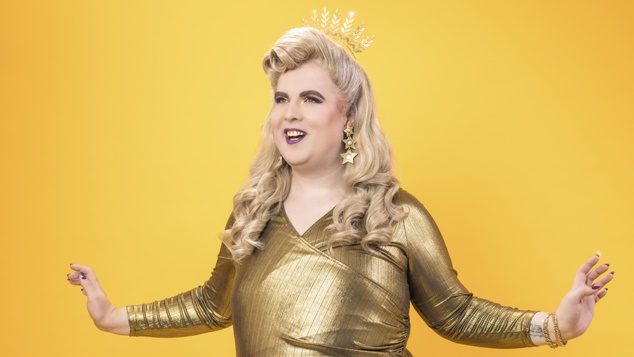 Fringe shows seem to be a good opportunity to reach out to new audiences, to attract people who maybe normally don't get included in these compensations. People get a little bit adventurous in their fringe choices.
I don't think they're just a good place. I think in some ways, they're the only place to hear stories like this. You're not going to see my story on TV, you're not going to see my story in movies, you're not going to see my story in a big platform.
That's not where that conversation is. That's not where that cultural moment is yet. It's heading that way, but it's not there now. If you want to hear about these kinds of experiences from people who live on the, I hate to say it, but on the fringes of society, you have to go to a Fringe Festival.
How do you go about creating your shows? How does the writing process work? It feels like, I'm just sitting there and we're having a conversation, but I have a feeling it's a bit more planned out than that.
This one is very much planned out. The way I've written my previous shows, and why most standup comedians write, you'll go do clubs, sets, you'll come up with some jokes for clubs, and then you'll take the six best bits that you're running in a club, and you'll find a way to string them together and frame narrative around it, or some kind of spine to connect everything.
Whereas I wrote this, almost like you would write a play. I wanted it to be one story across the entire show. So you come in and I tell people, "I'm going to tell your story across this whole hour." There are tangents and everything like that, but apart from one small piece, none of it was ever done in the club before and none of it has been done in the club since.
If you come see me in a club, and you come to my solo show, you're not going to get the same experience.
Anna Piper Scott: Such an Inspiration is playing at Fringe World, tickets are on sale now. 
---
Do you need some support?
If you are struggling with anxiety or depression, support and counselling are available from:
QLife: 1800 184 527 / qlife.org.au (Webchat 3pm – midnight)
QLife are a counselling and referral service for LGBTQIA+ people.
DISCHARGED: [email protected] / discharged.org.au
Discharged is a trans-led support service with peer support groups for trans and gender diverse folks.
Lifeline: 13 11 14 / lifeline.org.au
Beyondblue: 1300 22 4636 / www.beyondblue.org.au
---

You can support our work by subscribing to our Patreon
or contributing to our GoFundMe campaign.