Gay Marriage Ban Struck Down in Indiana and Wisconsin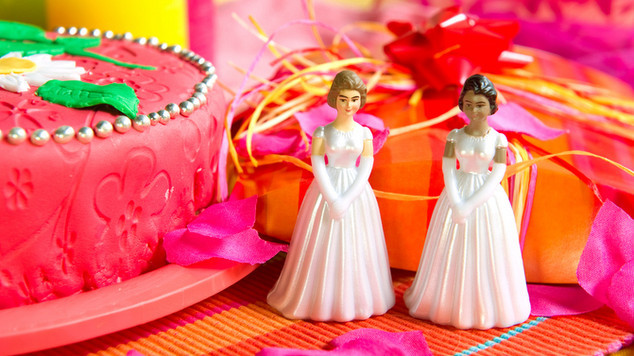 In the US, same sex marriage bans have been ruled unconstitutional in two states this week.
The ruling was made on the 4th of September by the US Court of Appeals for the Second Circuit.
According to the Human Rights Campaign, Judge Richard Posner made the following comments in the finding:
"'The challenged laws discriminate against a minority defined by an immutable characteristic, and the only rationale that the states put forth with any conviction – that same-sex couples and their children don't need marriage because same-sex couples can't produce children, intended or unintended – is so full of holes that it cannot be taken seriously,"
Last month, Wisconsin attorney Timothy Samuelson argued that the same sex marriage ban was based on tradition. Judge Posner was critical of his argument.
"There was a tradition of not allowing black and whites, and, actually, other interracial couples from marrying. It was a tradition. It got swept aside. Why is this tradition better?" he asked.
The ruling declaring the ban unconstitutional was unanimous from the three-judge panel.
'There was a tradition of not allowing black and whites, and, actually, other interracial couples from marrying. It was a tradition. It got swept aside. Why is this tradition better,' – See more at: http://www.gaystarnews.com/article/court-rules-against-indiana-and-wisconsin-gay-marriage-bans040914#sthash.CHkcw6Va.dpuf
'The challenged laws discriminate against a minority defined by an immutable characteristic, and the only rationale that the states put forth with any conviction – that same-sex couples and their children don't need marriage because same-sex couples can't produce children, intended or unintended – is so full of holes that it cannot be taken seriously, – See more at: http://www.gaystarnews.com/article/court-rules-against-indiana-and-wisconsin-gay-marriage-bans040914#sthash.CHkcw6Va.dpuf
'The challenged laws discriminate against a minority defined by an immutable characteristic, and the only rationale that the states put forth with any conviction – that same-sex couples and their children don't need marriage because same-sex couples can't produce children, intended or unintended – is so full of holes that it cannot be taken seriously, – See more at: http://www.gaystarnews.com/article/court-rules-against-indiana-and-wisconsin-gay-marriage-bans040914#sthash.CHkcw6Va.dpuf
'The challenged laws discriminate against a minority defined by an immutable characteristic, and the only rationale that the states put forth with any conviction – that same-sex couples and their children don't need marriage because same-sex couples can't produce children, intended or unintended – is so full of holes that it cannot be taken seriously, – See more at: http://www.gaystarnews.com/article/court-rules-against-indiana-and-wisconsin-gay-marriage-bans040914#sthash.CHkcw6Va.dpuf