Gay men in Aceh will no longer be caned in public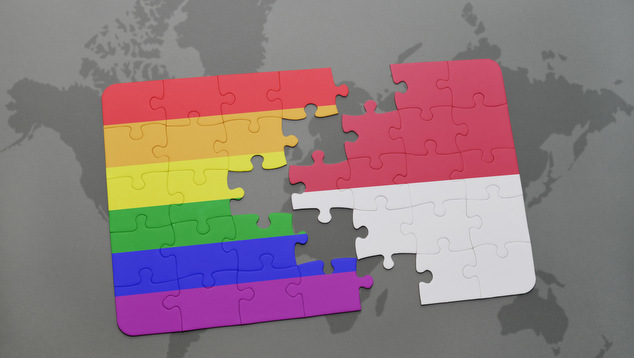 The Indonesian province of Aceh has announced it will no longer cane men accused of being gay in public, instead the punishments will be conducted within the prison.
Last year two men when caned 83 times after they pleaded guilty to having gay sex. While homosexuality has never been illegal in Indonesia, the Aceh provide operates under Islamic sharia law.
Video footage of the caning shows a packed town square filled with hundreds of onlookers, women and men are speperated by a fence and children also fill the square.
People film the punishment on their mobile phones, the crowd cheers and counts each of the lashes inflicted. Three hooded men take turns and delivering the blows to the young men.
The region's police chief had previously said that it was important the punishments were delivered publicly. Marzuki, the Chief Investigator of Aceh's Sharia police, told a film crew from Vice that it was important the those accused of crimes would be ashamed and never repeat their actions.
Currently four people are before Aceh's courts on charges that could see them face caning as punishments. A man and a transgender woman were arrested for hosting a "gay party", while two younger men were arrested recently for having gay sex, after vigilantes broke into their accommodation.
The regions governor said the practice of public caning would end so to reduce complaints from human rights groups and other nations, something which he describes as Islamophobia.
"This (law) is to muffle protest… to muffle Islamophobia," Aceh governor Irwandi Yusuf said. "We don't want Islamophobia to interfere with foreign affairs."
There has been no indication as to when the new laws will come into affect, but journalists and select adults will still be able to view the capital punishment being delivered within the prison walls. In future recording of the punishments will not be permitted.
OIP Staff
---