Should gay men affected by homophobic laws get financial compensation?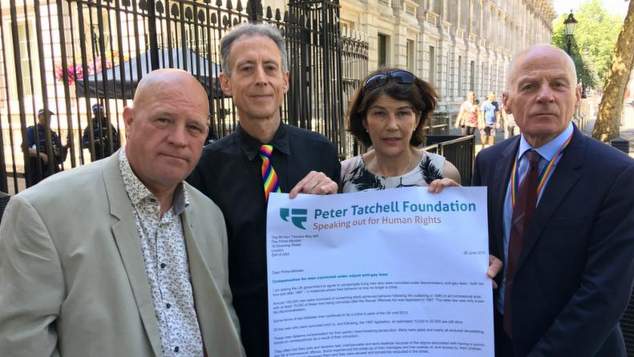 Many governments have now made formal apologies for laws which imprisoned, fined and traumatised gay men. Do the men who were unfairly targeted by these laws have a case for compensation from the government?
Veteran LGBTI rights campaigner Peter Tatchell beleives they do, and he's joined other prominent campaigners in the United Kingdom to deliver a petition to Prime Minister Theresa May.
The group have urged May to "compensate living men who were convicted under discriminatory, anti-gay laws – both before and after 1967 – in instances where their behavior is now no longer a crime."
Rachel Barnes, the great niece of Alan Turing, was joined by Lord Michael Cashman, Peter Tatchell and Stephen Close.
Turning, who the 2016 legislation which saw thousands of gay men being pardoned for their offences was named after, was a World War II code breaker and grandfather of modern computing who was convicted of gross indecency 1952. Turning opted to undergo chemical castration rather than go to prison, he took his own life in 1954. In 2013 Prime Minister Gordon Brown posthumously pardoned Turning.
Lord Cashman is a former Labour politician, he is the party's special envoy on LGBTI issues worldwide. Stephen Close who was convicted of a consensual gay sex offence in 1983, says he suffered for over three decades because of his conviction.
Of the men who were convicted prior to, and following, the partial decriminalisation of homosexuality in 1967, an estimated 10,000 to 20,000 are still alive.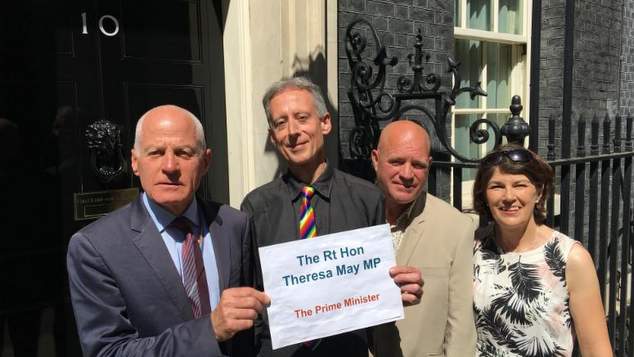 Rachel Barnes said she believed compensation those men who are still alive would be the right thing to do.
"I am sure my great uncle would want gay men who suffered like he did to receive compensation. They deserve recompense for unjust imprisonment and fines, physical hardship, mental trauma and often impoverishment. No money can ever reverse lost and damaged lives but as a symbolic gesture compensation is important and the right thing to do." Barnes said.
Stephen Close who was in the Royal Fusiliers said his conviction for having consensual sex with a fellow soldier had a long lasting effect on his personal and work life.
"I was sentenced to six months in a military prison. I lost my job, home, income and pension. My homosexual conviction and 'discharge with disgrace' made it very difficult to get another job. I was near unemployable and was forced to do mediocre, low-paid jobs for three decades years. It caused me severe depression and ruined my life."
Long standing gay rights campaigner Peter Tatchell said the laws had a severe impact on many people's lives.
"These men deserve an apology and compensation for the terrible persecution they suffered. Many were jailed and nearly all endured devastating knock-on consequences. They often lost their jobs and became near unemployable and semi-destitute because of the stigma associated with having a conviction for a homosexual offence.
"Some experienced the break-up of their marriages and lost custody and access to their children. Families and friends disowned them and they were abused and sometimes assaulted in the street. Many descended into a downward spiral of depression, alcoholism, mental illness and suicide or attempted suicide.
"The psychological and emotional scars are devastating and long lasting. That's why they need and deserve state compensation." Tatchell said.
Western Australian Premier Mark McGowan delivered an apology to gay men affected by Western Australia's laws last year. When the Labor leader announced his intention to make the apology ahead of the 2017 state election he ruled out any compensation from the government.
OIP Staff
---
Do you need some support?
If you are struggling with anxiety or depression, support and counselling are available from:
Lifeline: 13 11 14
Beyondblue: and www.beyondblue.org.au
QLife: and www.qlife.org.au
QLife are a counselling and referral service for Lesbian, Gay, Bisexual, Transgender and Intersex (LGBTI) people.
---