German parliament will vote on marriage equality on Friday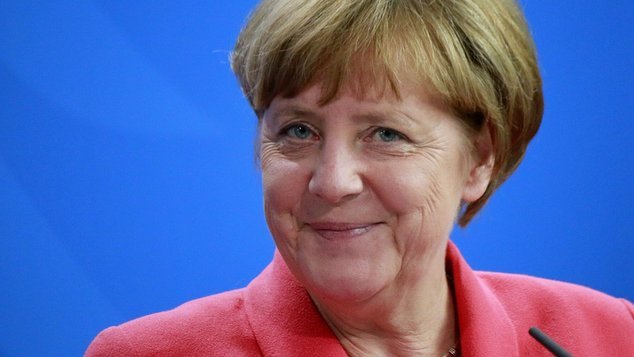 Germany's parliament will vote on marriage equality on Friday. A bill that will see LGBT couples be allowed to wed, and adopt children, was added to the agenda for Friday's parliamentary sitting.
German Chancellor has Angela Merkel has indicated that politicians in her party will be able to exercise a concience vote, rather than being forced to vote along party lines. The bill is expected to pass comfortably.
After years of deadlock, the issue has suddenly moved quickly in Germany. Earlier this week the Chancellor said she was in favour of conscience vote on the issue, previously she had repetitively talked about her concern about children.
Merkel outlined her change of heart at an event organised by a women's magazine.
"I had a life-changing experience in my home constituency," the Chancellor told the event earlier this week sharing that she met a lesbian couple who were caring for eight foster children.
"If the youth welfare service entrusts a lesbian couple with eight foster children, then the state could no longer use child welfare as an argument against adoptions," Merkel said.
A survey conducted early this year found marriage equality had the support of 75% of the German people.
just.equal spokesperson Rodney Croome has praised Chancellor Merkel for making way for marriage equality.
"Angela Merkel has done the right thing by same-sex couples, Germany and her party by allowing a free vote on marriage equality," Croome said.
"We call on Malcolm Turnbull to follow Angela Merkel's exmaple and allow a free vote on marriage equality as soon as possible."
Mr Croome also noted that a recent poll showed that Prime Minister Turnbull and the Coalition government could lose up to 1 million voters if they do not take action on marriage equality.
"With every country that achieves marriage equality, Australia is increasingly isolated."
Should Germany legislate for marriage equality this year it will leave Switzerland, Austria and Italy as the only nations in Western Europe without it.
Yesterday Australian Prime Minister Malcolm Turnbull was adamant that his government would not support a bill for marriage equality unless it was preceded by a plebiscite.
"We do not support a bill relating to gay marriage being brought on until there was a vote of the Australian people. We will not support a vote in the Parliament until there has been a plebiscite. We are not going to change our policy." Turnbull told reporters.
The defiant statement came as it was revealed that members of his own party were preparing a private members bill to present to the party room. While the PM has ruled out supporting the bill, it could still come to a vote on the floor of parliament if several members of the government crossed the floor and voted with the opposition.
OIP Staff
---

Add a rainbow friend to your world!
The incredibly talented Deborah Elkes and Linda Davie created a family of rainbow bears, owls, tweedle bugs and one eyed monsters to celebrate our 15th birthday.
They've lived in the window of The OUTPost for the last few weeks but now they're ready to find new homes.
The first 25 people who sign-up to our Patreon campaign before the end of the weekend will get one of these hand-made crochet creatures to call their own.
By signing up as a Patreon supporter you can ensure the future of queer journalism through OUTinPerth. Whether you can spare $2 or $20 a month, every little bit helps.
As a Patreon supporter you'll also get an invite to the OUTinPerth Supporters Club, which has a members only Facebook group which will give you the opportunity to shape future stories at OUTinPerth, get extra chances to win giveaways and invites to special events.