Get Down with The Amani Consort at the Art Gallery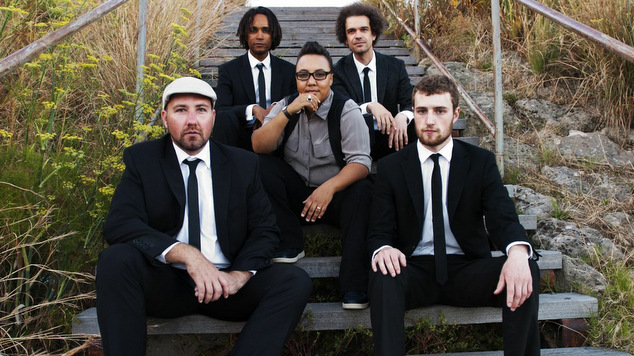 Aysha Amani is an urban dance music vocalist and MC, who has developed her own unique vocal style, seamlessly blending soulful vocals with conscious rhymes to create an engaging live performance.
Amani has now formed The Amani Consort, one of the freshest new acts which takes the singer into a new organic soul and hip-hop direction. With some of Perth's most talented musicians in the line up this band have been getting some notice on the live scene.
This Friday the band are performing at AGWA nights, a double ticket event that gives audiences that chance to visit the Art Gallery's current MOMA exhibition 'Van Gogh, Dali and Beyond' and listen to the band play.
"It's going to be fabulous," Amani told OUTinPerth, "I'm really looking forward to it."
On the agenda on Friday night will be an offering of sould and funk tunes. Amani describes the bands sound as "Erykah Badu meets D'Angelo." The singer says her range of musical interests has always been wide, but her career has primarily involved dance music. Amani jokes that as she's gotten older the beats have started to get slower and she's moved more into soul music.
"I think soul music is making  a big comeback," said Armani, "I listen to lots of it when I was younger, learning how to play the guitar…it's nice now to be revisiting those sounds."
When asked if the Art Gallery is the most unusual location the band had played in Amani pauses and thinks before coming up with somewhere a little more off-beat. "We played at the Film and Television Institute in Fremantle once, that big imposing old room in what used to be the Fremantle Boys School. It's a beautiful room, but one of the more unusual places."
Armani Consort play AGWA Nights on Friday 27 September, doors open at 5:30pm, a guided tour of the exhibition starts at 6pm and the band plays at 7pm.
Read more about the current exhibition at the Art Gallery of Western Australia.
Graeme Watson