Government may stop Chelsea Manning from speaking in Australia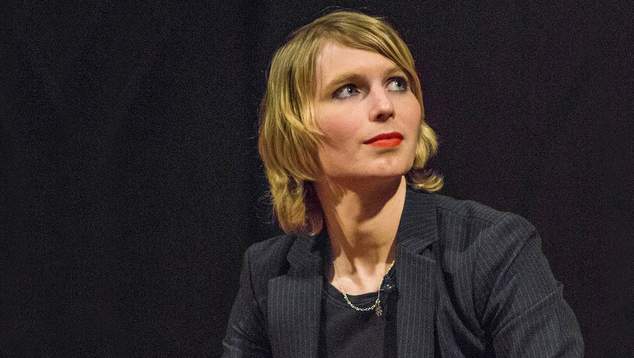 The federal government is considering banning Chelsea Manning from speaking in Australia, with new Immigration Minister David Coleman reviewing her visa.
Manning is scheduled to speak at the Antidote Festival at the Sydney Opera House on Sunday night, following by speaking engagements in Brisbane and Melbourne.
Manning, who was an intelligence analyst in the US army who served in the Iraq war, spent seven years in a military prison after being convicted of leaking nearly 750,000 classified military and diplomatic documents to WikiLeaks. Prior to her incarceration she began the process of gender transition.
Her 35 prison year sentence was commuted by President Barack Obama, and Manning was released having served seven years in prison.
The Australian government has informed Think Inc, the organisers of her speaking tour, that her visa is under review and she may not be permitted to enter the country.
Think Inc's director Suzi Jamil has written to supporters asking them to lobby the Immigration Minister to allow Manning to speak in Australia.
"We have just received a notice of intention to consider refusal under s501 of the Migration Act from the Australian government in regards to Chelsea's visa," Jamil said in a message to supporters.
"We are looking for support from relevant national bodies or individuals, especially politicians who can support Chelsea's entry into Australia. We are seeking letters of support to send to the minister for immigration in order for him to reconsider his decision."
Section 501 of the Immigration Act allows the Minister to refuse an person entry in Australia on the ground that they fail a character test. It has previously been used to stop convicted criminals enter the country. Controversial speaker David Irving, who denies the Holocaust ever occurred, has previously been denied entry, as have musical artists Chris Brown and Snoop Dogg.
Recently there have been calls to deny entry to a number of right wing speakers including Milo Yiannopoulos and Lauren Southern – but their speaking tours were allowed to proceed.
The Home Affairs department will not comment on Manning's case but a spokesperson said there were many reasons a person may fail the character test.
"A person can fail the character test for a number of reasons, including but not limited to where a non-citizen has a substantial criminal record or where their conduct represents a risk to the Australian community," a spokesperson said.
James Brown, from the Unites States Study Centre at Sydney University, has voiced support for Manning to be denied entry to the country describing her as someone who has "worked to undermine our national interest and the security of our troops."
Speaking to ABC News the academic said Mannings crimes were substantial and if people wanted to hear what she had to say they could read articles she'd penned online and watch videos, but there was no need for Manning to be appearing in public in Australia.
"This is not a freedom of speech issue." Brown said. "No one is saying you shouldn't read Chelsea Manning's books or her columns in The Guardian or watch movies in which she features, it's just the we have the right to determine who comes to Australia and we shouldn't have someone who has this kind of record and has actively worked against our national interests."
Brown said the fact that Manning had spent seven years in prison was a clear indicator that she should not be permitted to enter the country.
Labor's Shadow Minister on Immigration, Penny Wong, has called on the government to explain why Manning may not be allowed into the country, using it to highlight to mystery around Home Affairs Minister Peter Dutton waiving visa cancellations around three au pairs who had arrived on tourists visas.
Speaking on the ABC's Radio National Wong said the government appeared to have an "inconsistent" approach to immigration when controversial speakers were being denied but Ministers were stepping in to rescue au pairs.
OIP Staff
---