Grace Jones Announces Exclusive Sydney Shows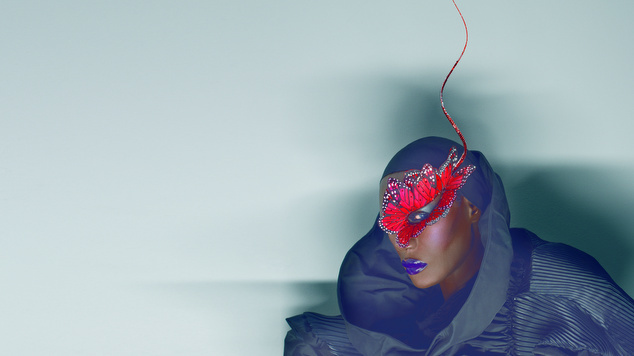 Grace Jones will perform two shows in Sydney as part of the Vivid Festival.
The iconic performer will present two exclusive shows as part of Modulations at Carriageworks.
The Internationally lauded artist, fashion icon, actor and music superstar is set to perform on Sunday 31 May and Monday 1 June.
It will be Jones' only Australian appearances and her first visit to Sydney since her sell-out shows in 2011.
Starting as a model working for Yves Saint Laurent, Claude Montana,  and Kenzo Takada and appearing on the covers of Elle and Vogue,  Grace  Jones ventured into the world of music when she secured her first record deal in the 70's with Island Records.
Her list of award-winning Top 40 hits is endless, including 'Pull Up To The Bumper', 'Private Life',  and 'Slave To The Rhythm'; songs that were lifted from such seminal albums as 'Warm Leatherette' (1980), 'Nightclubbing' (1981), and 'Slave To The Rhythm' (1985).
Next month Jones will release 'Disco' a new mega-compilation that combines three of her albums with rare 12inch and dub mixes of some of her more sought after songs.
Widely recognised for influencing decades of fashion movements, Grace Jones has also been an inspiration for an endless list of artists: Annie Lennox, Lady Gaga, Rihanna, Brazilian Girls,  Santigold, and Basement Jaxx.
Her live sets are duly renowned as nothing short of incredible, segueing from disco to funk, from pop to punk, all presented within a visual spectacular as stunning as the musical artistry. Her reputation for electric on-stage performances makes this a must-see music event.
Curated by record label Modular, this years Modulations follows on from the success of the inaugural 2014 programme which was headlined by electronic pop Legends Pet Shop Boys. Modulations returns this year with an expanded program for 2015, set across two jam-packed weekends, promising six days of exclusive music performances, contemporary ideas and innovative food experiences as part of Vivid Sydney.
Also performing at Modulations is jazz legend Pharaoh Sanders, who has been labeled the greatest saxophonist of all time. Former KLF member Bill Drumond will present a keynote address and unveil a new artwork, in a hotly anticipated public discussion by this music industry provocateur and there will be a massive dance party combining the talents of Pelvis, fay club icons Kooky and techno trouble-makers Motorik.
Check out the full program at the Carriageworks website.