Hannah Gadsby wins Barry Award as she leaves comedy world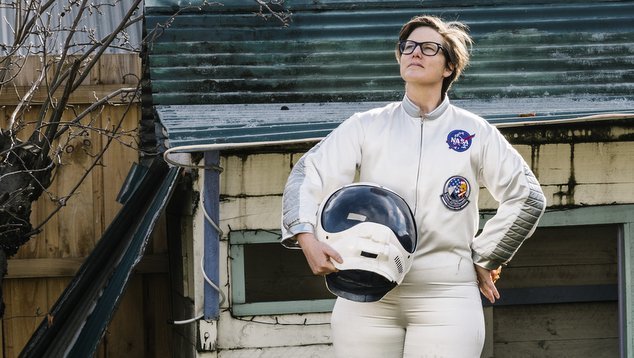 Out comic Hannah Gadsby has taken out the prestigious Barry Award for her latest stand-up show Nanatte.
Gadsby recieved the accolade at this year's Melbourne International Comedy Festival this weekend for what may be the comedian's last stand-up tour.
The Please Like Me star used her acceptance speech to denounce the award's namesake Barry Humphries for his past transphobic comments.
Last year, Humphries told the Telegraph that he agreed with feminist Germaine Greer that trans women were not women.
"You're a mutilated man, that's all," he told the paper, "Self-mutilation, what's all this carry on? Caitlyn Jenner – what a publicity-seeking ratbag," Humphries said.
"It's all given the stamp – not of respectability, but authenticity or something. If you criticise anything you're racist or sexist or homophobic."
Gadsby said while she respected Humphries as a comedian but she did not accept the comments, choosing to honour late satirist John Clarke who passed away earlier this month.
The comic brought Nanette to Fringe World earlier this year, using the show to announce she would be leaving comedy.
The performance was the epitome of Gadsby's stark blend of wry comedy and harsh reality, speaking of her personal experience with homophobia, mental illness and her troubled relationship with her family.
This is the second award for Gadsby this week, with the Please Like Me team taking out Most Outstanding Comedy at the Logie Awards.
Check out our review of Nanette here.
OIP Staff