Health workers team up with Grindr to tackle HIV in Bulgaria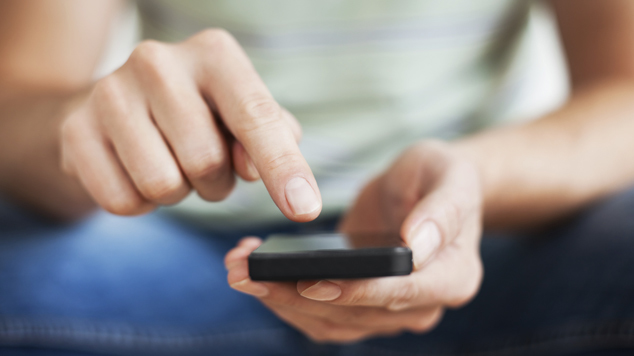 Health workers in Bulgaria have teamed up with dating app Grindr rolling out an innovative program that aims to get more people testing for HIV.
New cases of HIV are soaring in the socially conservative country, so to reach out to their target audience a charity offered free self testing kits to anyone who wanted one.
The charity explained that unless you live in the capital of Sophia, there were few ways people in the country could get tested and maintain their confidentiality.
"People don't get tested because of stigma," said Ivan Dimov of Single Step, the LGBT+ youth charity behind the project.
"Testing is associated with sexuality … Going to a testing facility outside of Sofia in a way equates to revealing to that small community that you live in that you are gay."
While HIV rates are dropping in most western countries, Eastern Europe is one area where the numbers of new infections continue to grow rapidly. LGBTI people in Bulgaria often report violence and aggression when they come, so many people choose to keep their sexulality a secret.
Alongside the free testing kits, the charity also ran a 24 hour helpline during the project so people could phone up and find out more information about safe sex practices and treatment options.
More than half the 1,500 people who filled out the initial survey said they did not know their HIV status and about one in four said they never or rarely used a condom.
Almost one in three said they had never been tested for HIV before, and a further quarter had not checked their status in more than a year.
A total of 900 people ordered tests and 332 people reported their results back to Single Step, of whom ten tested positive and were diagnosed with HIV.
The use of home testing kits has been criticised because it does not give clients adequate support services and it may be challenging to get people to take action and begin treatment once diagnosed. The cost of home testing is also more expensive that testing offered through a clinic.
In 2013 the then CEO of the WA AIDS Council, Andrew Burry, told OUTinPerth that home testing could have a place in Western Australia's approach to tackling HIV.
"The absence of rapid testing it not a particular barrier in the Perth metro area, but what about the people who live a two hours drive away who don't test at all because they don't really have the opportunity to come to a testing site, or live in a small community where they don't really want to discuss anything with the local doctor." Burry said.
"I don't like to call it home testing, I like to call it 'self ministered testing', and there's a place for self ministered testing if it's supported effectively."
In 2017 the results of an Australian study looking into the effectiveness of self-testing were published. It found that when given access to self testing, alongside regular testing methods, gay men at high risk of contracting HIV tested twice as often. The report recommended that self testing be made available in Australia.
OIP Staff
---