HIV experts call for government to scrap spitting laws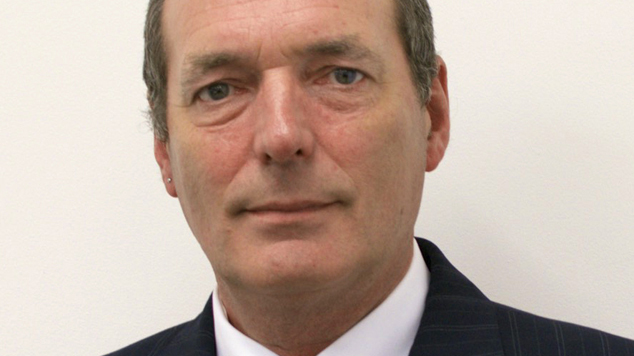 Australia's leading HIV experts have condemned the governments of South Australia, Western Australia and Northern Territory over laws that force people accused of spitting at police officers to undergo mandatory HIV and blood-borne virus testing.
The experts were gathered in Adelaide last week for the Australasian HIV & AIDS Conference, where delegates unanimously passed a resolution at the closing ceremony on Friday, expressing their 'profound disappointment' in the laws, which were passed in South Australia and Western Australia in 2014, and in the Northern Territory in 2016.
The conference delegates said that although the laws are presented as protecting police, the concerns are that these laws will in fact serve to fuel officers' unfounded fears regarding HIV transmission risk, while doing nothing to address legitimate police health concerns.

"Australia has a proud record of basing its HIV response on evidence-based policy," said Associate-Adjunct Professor Levinia Crooks, CEO of the Australasian Society for HIV, Viral Hepatitis and Sexual Health Medicine (ASHM) who hosted the conference.
"These laws are anti-scientific. The risk of transmission of HIV or other blood-borne viruses from saliva is practically zero. There is no justification for invading the privacy of people in custody by forcing them to undergo blood tests when there is no risk to the officer."
"We understand the considerable risks faced by police and emergency services when they go about their jobs, but this is not the solution. There has never been a case of HIV transmission from spitting or biting in Australia," she said.
Andrew Burry, Chief Executive of the Western Australian AIDS Council (pictured) noted that his organisation has raised concern about the laws when they were first introduced.
"We're very pleased to see such a solid statement about the so-called 'spitting laws', which we have opposed from the time that they were introduced into parliament in May/June 2014." Burry said.
"As we said at the time to Police Minister the Honorable Liza Harvey, these laws serve no purpose, and they dangerously perpetuate common myths about the transmission of HIV.
"Rather than providing police extra security all these laws do is add unnecessary anxiety that certainly could be avoided.
"It's embarrassing that Western Australia has led these laws but hopefully the ASHM resolution will spur a more reasonable discussion based on evidence and not emotive reaction." Burry said.
Paul Baines, one of the WA state representatives from the National Association of People Living with HIV Australia, said any criminalisation connected to HIV was a step backwards.
"These laws doing nothing in alleviating the stigma and discrimination faced by PLHIV in 2016. The mere nature of law is heinous – there is no any scientific evidence to back the fear and can be perceived as nothing more than 'police brutality'." Baines said.
When the legislation was introduced in 2014, Western Australia's Attorney General Michael Mischin told parliament that there had been 147 instances the previous year where police officers were exposed to bodily fluids while undertaking duties.
At the time, Mischin said he expected very few people would be forced to give a blood sample because the legislation would require a senior police officer or a court to be satisfied that there had been a transfer of bodily fluid through penetration of a mucous membrane or through the broken skin of another person.
The full text of the resolution passed by the ASHM HIV Conference is:
As researchers, clinicians, and civil society representatives, we are united in our commitment to an HIV response grounded in evidence and protective of the human rights of people living with and affected by HIV.

This conference expresses its profound disappointment in the governments of South Australia, Western Australia and the Northern Territory for enacting anti scientific and counterproductive laws mandating HIV testing for people accused of spitting on law enforcement personnel, in the face of overwhelming evidence that such laws are neither effective nor necessary.

HIV is not transmitted in saliva and these laws only serve to further marginalise and criminalise people with HIV. We call on all governments to establish evidence-based protocols that protect the well being of police and emergency workers and the rights of people living with HIV.
The Office of WA Attorney General Michael Mischin was contacted for comment but did not respond by OUTinPerth's publication deadline.