Hollywood star Tab Hunter dead at 86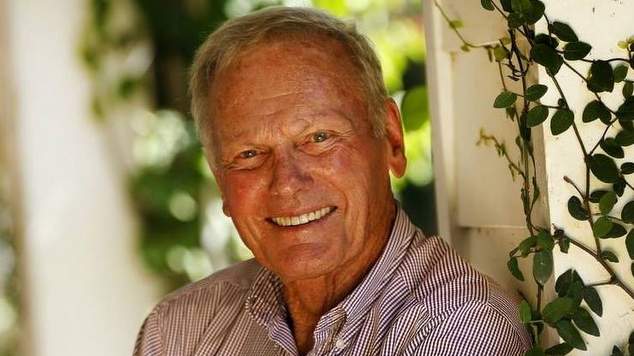 Actor Tab Hunter has passed away aged 86, just a few days short of his 87th birthday.
The actor was a matinee hunk in the 1950's  and 1960's and starred in many films opposite screen legends including Natalie Wood, Rita Hayworth, Sophia Loren and Debbie Reynolds.
Later in his career he appeared in several camp comedies including John Waters Polyester and acting alongside the legendary drag queen Divine in Paul Bartel's Lust in the Dust. 
News of his death was posted to the Facebook page of the documentary that highlighted his life and career.
While the actor was romantically linked to many of his leading ladies he later shared that this was just part of the studio's publicity machine, and he was actually gay.
His 2005 autobiography Tab Hunter – Confidential documented the reality many gay actors faced in the 1950's that they were forced to keep up a pretense of being heterosexual and lived in constant fear of being outed by tabloid magazines.
The book was adapted into a feature documentary that screened as part of the 2015 Revelation Perth International Film Festival.
In the book and subsequent film he recount how he thought his career might be over when a gay party he was attending in the 1950's was raided by police. Newspapers reported that he was arrested for 'disorderly behaviour'.
Hunter was born Arthur Andrew Kelm in New York City in the 1930's but grew up in California. His parent's divorced when he was a child and he and his brothers reverted to his mother's maiden name Gelien.
He lied about his age and joined the coast guard when he was just fifteen. His colleagues nicknamed him Hollywood because he preferred to watch films during his free time rather than go to bars. When his age was discovered he was discharged.
After meeting actor Dick Clayton socially he was introduced to talent agent Henry Wilson who specialised in 'pretty boy' film stars, he also represented actors Robert Wagner and Guy Madison. Wilson renamed Andrew Gelien, turning him into Tab Hunter.
After appearing in smaller parts in several films he was offered a contract at Warner Brothers. He appeared alongside John Wayne and Lana Turner in 1955's The Sea Chase and played Robert Mitchum's younger brother in Track of the Cat.
The following year he filmed back to back pictures with Natalie Wood, but turned down the opportunity to make a third picture alongside the star.
Hunter also found success on the pop charts recording several records and he also appeared in the musical Damn Yankees. The actor had his sights on the lead role in West Side Story but lost out to Richard Beymer.
Hunter continued making Hollywood films throughout the early 1960's and also made several films in England. He also made his Broadway debut appearing opposite Tallulah Bankhead in Tennessee Williams The Milk Train Doesn't Stop Here Anymore.
In the late 1960's and into the 1970's Hunter made less films and spent some time living in the south of France. In the 1980's he returned to film screens appearing in independent films by directors including John Waters and Paul Bartel.
Hunter confirmed that he had long term relationships with actor Anthony Perkins and champion figure skater Ronnie Robertson. Hunter had been in a relationship with film producer Alan Glaser for over 35 years.
OIP Staff
---