Homophobic stickers appear in South Yarra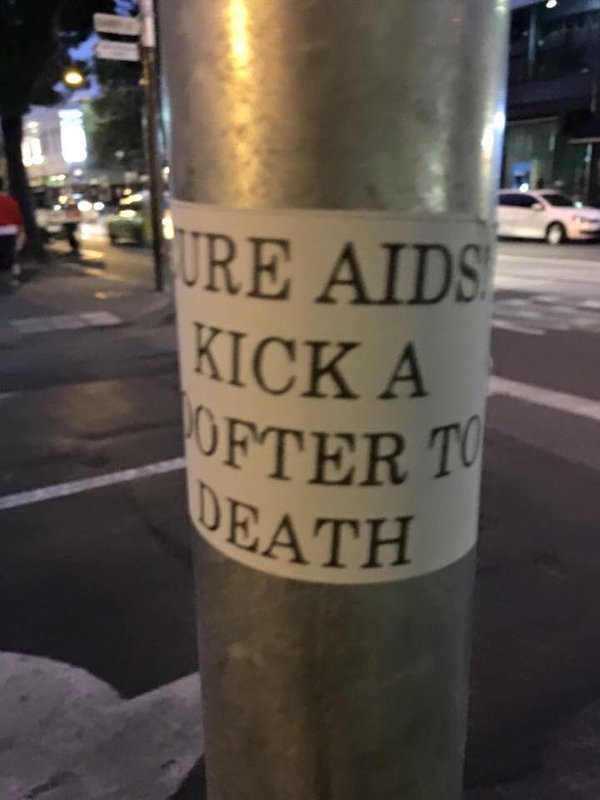 A homophobic sticker has been spotted in the Melbourne suburb of South Yarra.
The offensive stickers read "Cure AIDS! Kick a poofter to death!"
The sticker which was posted on poll on Chapel Street in South Yarra has been removed by police according to the Herald Sun.
The sticker has been posted in the middle of Melbourne's Midsumma gay and lesbian festival.
The sticker was found near Chaser's Nightclub, home to the popular gay night 'Poof Doof'.
Members of Melbourne's LGBTIQ+ community have condemned the sticker saying it aims to create fear among the local community and stigmatises people who are HIV positive.