Indonesian police arrest men for running gay Facebook page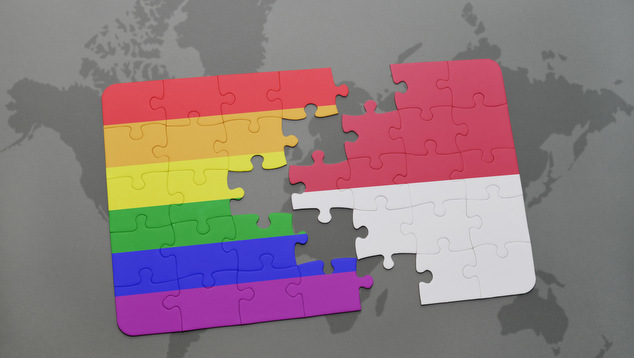 Indonesian police have arrested two men for running a gay Facebook page. The Gay Bandung page had been active since October 2015 and had over 4,000 followers.
The move is the latest in a series of crackdowns on the LGBTI population in Indonesia despite homosexuality being legal in most of the country. The region of Aceh operates under sharia law and punishes homosexuality with capital punishment.
Police in West Java reportedly arrested the man, only known as I.S, and his partner in Batununggal in West Java. They reported that they also seized mobile telephones and 25 condoms.
A representative for the police said the men's home had been raised because they were allowing gay people to meet each other.
"They connect and matchmake people who want to make same-sex friendships," the police's special crimes deputy director, Adjutant Chief Commander Hari Brata, said on Friday.
The couple have been charged with "transmitting and spreading electronic information containing immorality". The law carries a maximum sentence of six years' imprisonment and a maximum fine of one billion rupiah.
In recent years gay gatherings have been raided by police, and people have been arrested for having consensual sex within the privacy of their own homes.
Earlier this month in Bali a gay beauty pageant that aimed to promote HIV awareness was closed down bu Islamic hardliners.
Organized by the Bali-based Gaya Dewata Foundation, which provides testing, counselling and support on HIV and other sexually transmitted infections, the event had been held annually for the past three years. But this year, anti-LGBT Muslim groups reportedly harassed the owners of the Bhumiku Convention Hall in Denpasar, forcing the event to be cancelled.
Members of the LGBTIQ+ community in Bali says its not the first event to be forced to cancel in recent times. The cancellation of an event from an organisation fighting HIV comes as official figures show a five-fold increase in new diagnoses of the virus.
OIP Staff
---