Is anything private?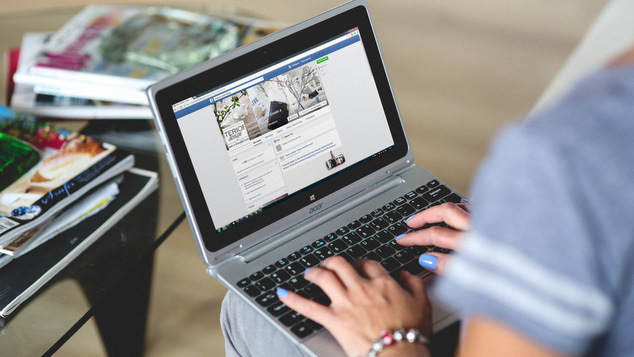 OPINION
The author Gabriel Garcí­a Márquez said; "All human beings have three lives: public, private, and secret."
But in Australia in 2016 are we struggling to recognise the line between the first two? Are we just left with public and secret?
Many people rightly felt that academic Roz Ward, the founder of the Safe Schools Coalition, was treated unfairly by La Trobe University when she was suspended last week over a private Facebook comment.
Ward had made a joke about the Australian flag on her personal Facebook account where the settings were set to private.
The Australian newspaper planned to publish them, prompting Ward to resign from a advisory role to the Victorian government. Soon there were calls for her to resign from all positions she held in society, and her employer launched an investigation into her conduct.
Within a few days though the threat of legal action saw the investigation dumped and Ward returned to work on Monday morning.
Over the weekend it emerged that Daniel Zachariou, the founder of the pop culture focused Supanova festival had asked his friends, via Facebook, to sign a petition calling for the Safe Schools Coalition to be scrapped from all schools across the nation.
People called for boycotts of the event, and Zachariou quickly reassured his clients that the event was LGBTIQ+ friendly by adding a special panel of diversity. The event founder asked Supanova fans not to let his personal thoughts reflect on the entire organisation.
It's an interesting juxtaposition, both were private comments pushed into the public sphere.
Many of the opponents of the Safe Schools Coalition argued that Ward's personal political beliefs were representative of a nationwide program and we should be concerned about her private (now public) comments. At the same time an opponent of the program begs us not to see his now-public personal comments as being the voice of his entire company.
I can't help but anticipate that opponents of the Safe Schools program will be quick to say that Zachariou's been silenced by a intolerant rainbow army, while at the same time demanding Ward be tried for treason for making a joke about the Australian flag.
It's a concern that proposes challenges whether your for or against the anti-bullying program. If you recognise Ward's comments as being private and called for her suspension to be lifted, then surely by the same measure you can't suggest boycotting Supanova.
In recent weeks we've also seen a progression of aspiring politicians being held accountable for comments they'd previously made on social media. In the case of one candidate the messages that were highlighted were from years ago had been deleted, but clearly someone had saved a screenshot for perpetuity.
It makes you wonder why anyone would put their hand up for public office, something you said 10 years ago might suddenly reappear and cause embarrassment.
Is a private Facebook post really private? How many friends do you need to have on social media before it's technically public?
Graeme Watson, (who has 1490 friends he privately shares thoughts with on Facebook.) 
Have you got something on your mind? Write an opinion piece for OUTinPerth. Email [email protected] 
Tags: anti-bullying, Bisexual, Daniel Zachariou, Facebook, free speech, freee speech, gay, Intersex, Lesbian, LGBT, LGBTI, LGBTIQ, private, Public, queer, Roz Ward, safe schools coalition, secret, Supanova, trans*, transgender