Is it OK to choose not to run an advertisement?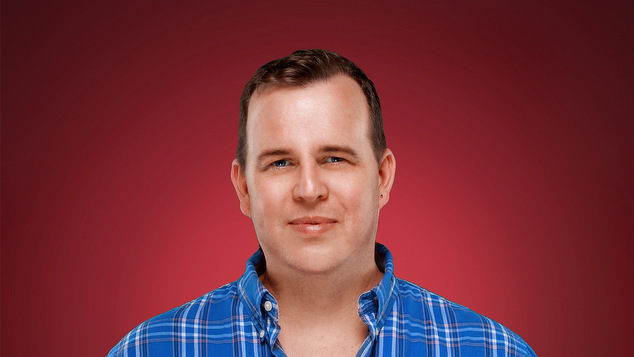 OPINION
The Marriage Alliance got me thinking.
Sophie York, the spokesperson for the newly formed lobby group that argues against allowing same sex couples to be married, was complaining that some television stations had refused to run the group's advertisements.
The TV advertisements depicted same sex marriage as a giant iceberg for the Titanic to crash in to. There was also a similar radio campaign to run simultaneously.
Channel Ten refused to run the advertisement but haven't given an explanation, Channel Seven said it couldn't fit them into their schedule, while radio network NOVA said they didn't think the advertisements fitted in with their brand.
The Marriage Alliance wasn't happy with the rejections.
"The advertisement raises legitimate concerns about rights. In no way does it denigrate any element of society, but raises questions that most Australians we believe would want to see answered," Ms York said in a press release.
For an organisation that just compared people's longstanding and loving relationships to one of the 20th century's greatest maritime disasters the "in no way does it denigrate" claim is probably not completely true.
Ms York argued that TV and radio stations were curtailing the organisations freedom of speech.
Broadcasters that did run the advertisements faced a consumer backlash. Foxtel dropped the campaign after a wave of subscribers cancelled their subscriptions to the TV provider. Perth's Mix94.5 was inundated with comments on their Facebook page from listeners declaring they were switching stations.
So should broadcasters and publishers have the right to reject advertisements?
I've rejected heaps of advertisements, both during my time in publishing, and when I worked in the realm of radio.
I've turned down advertisements that I know the audience would find offensive. I've turned down advertisements that were too explicit. I've turned down advertisements that would probably have led to hundreds of readers writing complaints, and I've advised potential advertisers not to advertise because I didn't think they'd get the result they were looking for.
Turning down advertising is not something done lightly, it done with a great amount of ethical consideration. After all, advertising is just about the only way commercial media makes an income.
In the Sydney Morning Herald Michael Lallo highlighted that Ms York had earlier in the week been arguing that businesses had a right to reject business they felt was morally objectionable.
Speaking to Steve Price on Sydney's radio 2GB Ms York said the British example of Ashers Bakery being found guilty of discrimination was a "very sad case". The Baker had refused to make a cake that had a pro-marriage equality message.
So if we refuse to run advertisements, are we not also agreeing that it's OK for bakers, wedding invitation makers and any other industry to refuse service to same sex couples? Is there a difference?
Ms York said there was a difference between the two examples. She told the Sydney Morning Herald that all the advertisements were doing was offering information and a safe space for people to discuss the issue.
If that was true, then why the iceberg and Titanic imagery?
One difference I can see is that when you purchase advertising, your advertisement is embedded in the product of the publisher or broadcaster. There is an implied endorsement of the product or service. Getting this decision wrong can see a publisher or broadcaster lose their audience, and in turn their livelihood.
Does the same challenge exist for a baker? Will people start boycotting bakers if word gets out that they made a cake for a same sex wedding?
Is my baker embedded into my wedding ceremony?
Maybe, if the baker was required to jump out of the cake it might, but the rest of the time is anybody really going to care?
More importantly though, if you sent the precedent that you can discriminate against someone because of their sexuality, why not their race, pregnancy status or age?
There is one area though where it is OK to discriminate on the basis of sexuality. Inside religious institutions. Maybe a simple solution is the church should open a catering and calligraphy branch.
What about free speech in the media?
Ms York said the rejection of the group's advertisements meant they did not have a voice.
"Has political correctness or the power of a certain lobby group reached so far down that it now erodes the once proud Australian 'fair-go' character that it is preventing ordinary Australians from having a voice?" Ms York asked.
Last week the ABC TV program 'Media Watch' said it didn't think the opponents of marriage equality were getting a fair go in the media.
Highlighting the decisions not to run the advertisements, and giving significantly more coverage to marriage equality advocates such as Christine Forster and Rodney Croome.
While I disagree that broadcasters and publishers have any responsibility to run an advertisement that will damage their own brand, host Paul Barry does have a point about their being an imbalance in the coverage.
But is this imbalance because we've largely finished the conversation, with a vast majority of Australian's supporting change. Does the coverage simply just reflect where we are as a society, with our politicians sadly lagging behind?
Better Advocates
Are Forster and Croome simply just better advocates for their cause? Australian Marriage Equality certainly send out significantly more media releases and photos than their opponents.
On Media Watch last week Dr David van Gend from The Australian Marriage Forum said nobody ever calls him.
"No-one ever rings us. We send endless media releases …I don't want to pester anyone, but we're here."
Here's a big difference, Australian Marriage Equality send out a lot more media releases than Australian Marriage Forum do. They simply find many more angles to share the story from, and when they want to get a point across they will pester someone.
In July Australian Marriage Forum released just one media release, hardly an endless stream.
Nobody could suggest that Lyle Shelton from the Australian Christian Lobby is lacking media appearances, and his organisation sent out 25 media releases about LGBTIQ issues in July.
Changing Conversations
The conversation about marriage equality has changed, it's switched from advocating to politicians for their vote to the possibility of a campaign to convince the Australian people at a referendum or plebiscite. It's been seen as a great reset in the debate.
The phrases used by the proponents of 'traditional marriage' have also changed, last year they said that the Australian people were suffering from marriage equality fatigue, today's apparently they conversation hasn't even begun yet.
References are made to a great silent majority, or large immigrant groups who don't watch television or read newspapers, and people who have not come across the debates that have been played out in over twenty other countries over the last fifteen years.
Columnist Miranda Devine recently claimed that a lot of people who say they support marriage equality could have been mistaken; thinking the phrase referred to equality within a marriage between a man and a women.
If there was a theme tune to match the current position of the opponents to marriage equality, it would be 'We've Only Just Begun' by the Carpenters.
Maybe the song that should be prepped for airplay is 'It's the end of the world as we know it' by REM, because as Michael Stipe sings; "It's the end of the world as we know it, and I feel fine."
The conversation has been had, the arguments have been won, the people know what they want.
Graeme Watson, [email protected]