James Paterson critical of Labor plan to support queer friendly businesses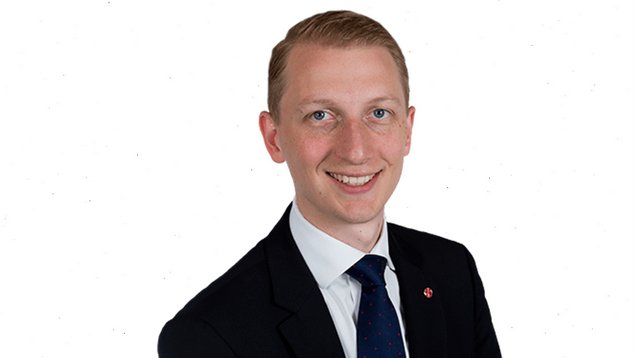 Liberal Senator James Paterson has spoken out against a proposal in the Labor party that would see a future Shorten government giving preference to businesses that don't discriminate against LGBTIQ people.
The proposal, which is up for debate at the party's national conference in July, argues that government departments should give preference to suppliers "who ensure the equal and fair treatment of their LGBTIQ employees."
The proposal calls for government departments and agencies to favour businesses "and associated supply chain uphold the United Nations Free and Equal Global Business Standards of respecting and defending human rights, eliminating discrimination and supporting their LGBTIQ staff".
The proposal also calls for Labor to "give preference to organisations that ensure the equal and fair treatment of their LGBTIQ employees through fostering positive workplace cultures that celebrate diversity and actively prevent discrimination against LGBTIQ employees, customers, suppliers and distributors".
Senator Paterson has told The Australian that the proposed policy is too specific and accused the Labor party of being selective about which human rights they choose to support.
"Labor picks and chooses and the left generally picks and chooses human rights they support … and agree with." Senator Paterson told the newspaper.
The Victorian politician said he hoped the opposition would support all human rights, listing freedom of speech, freedom of conscience and protecting religious beliefs as areas that needed more attention.
Last year Paterson put forward a range of amendments to the Same Sex Marriage Bill calling for greater protections for businesses that did not want to supply services to gay weddings. All of the motions failed and the bill was passed in its original form.
The proposal has been cautiously welcomed by industry groups. Peter Strong, the CEO of the the Council of Small Business Australia (COSBOA) said he had no problems with the proposal.
"I don't have a problem with it as long as there's no hidden agenda. There will be some individuals who might have a problem with it, the same as with same-sex marriage." Strong told The Australian.
James Pearson, the Chief Executive of the Australian Chamber of Commerce and Industry said that many Australian businesses were already actively supporting LGBTI inclusion, but noted that it was important any adoption of the proposal did not increase the red tape involved in working with government.
The proposal has been criticised by Lyle Shelton, the spokesperson for Cory Bernardi's Australian Conservatives. Shelton, who quit his role at the Australian Christian Lobby to join the party, is planning to run for a spot a Queensland senate spot at the next federal election.
Taking to Twitter Shelton commented on the report saying the Pride flag was a symbol of a coercive community.
"This is not a flag of diversity it is a flag of coercive conformity. The Liberal & Nationals who backed redefining marriage or who did not fight ignored the consequences. This political movement won't stop until everyone salutes the rainbow flag, or else." Shelton said.
Opposition leader Bill Shorten's office has declined to comment on the story. Shorten, who vocally supported marriage equality, has previously indicated he'd be supportive of quotas to encourage more LGBTI people to stand for parliament.
OIP Staff
---