Jerusalem Pride attacker charged with murder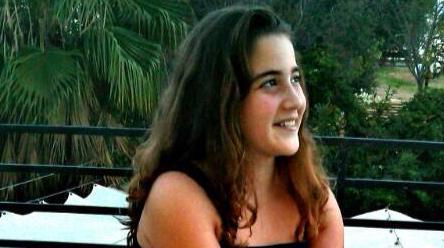 The ultra-Orthodox man who attacked festival-goers at Jerusalem Pride in July is being charged with first degree murder.
Rabbi Yishai Shlissel stabbed six people in Jerusalem last month, brandishing a kitchen knife at the annual Pride celebrations in Israel's capital.
16-year-old Shira Banki (pictured) lost her life as a result of injuries sustained during the attack.
As well as the murder charge, Shlissel will face six attempted murder charges and for causing injuries under aggravated circumstances.
During the indictment, Shlissel said; "Whenever there is a gay pride parade, [you should] stop the blasphemy against God. Stop the madness and all the people of Israel should repent."
Mr Shlissel has chosen to represent himself at his trail, telling officials he "rejects the court's authority." He will be made to remain in custody by the Jerusalem District Prosecutor's Office until the trial has been resolved.