All the Mothers: John O'Hara celebrates the matriarchs of queerness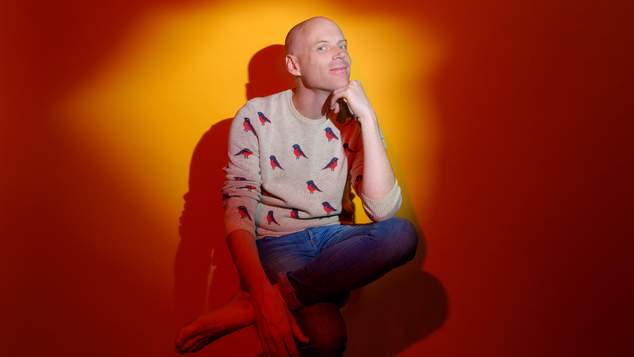 Cabaret performer John O'Hara returns to Downstairs at The Maj for the world premiere of his new show Val: A Glittery Ode to Queer Men and Their Mums.
While the show's named after John's own mother Val, it's not so much about his Mum, but all of our Mums.
"My Mum's name is Val, but the show is inspired by the relationship that exists between mother and child, it's semi-autobiographical – but its not really about her" John tells us when he drops by OUTinPerth's office.
'It's about what different in the relationship between a parent and a queer child" John said. "It's an idea that's been bubbling away for awhile, but with all the plebiscite stuff last year it astounded me that at the beginning of it all how parents were fiercely leaping to their children's defence."
"Of course there are exceptions to the rule, not everyone has that parent, but what I found in my community, where I largely mix with artistic people, that people's parent's were leaping to their defence." John said.
"I was overseas when it began, but when I got back to Perth and I was here when it passed, I talked to Mum about it and it had torn a pretty big mess in our extended family. I said 'Why are you so upset about what people are saying about me now, when they've always thought it?"
Val told John that she didn't really understand the importance of marriage equality until he took the time to explain why it was an important issue to him, then she was worried that people might be seeing him as something less than his heterosexual sibling.
"She'd never seen that, and I'd never thought I was anything less than my brother, but it bothered her that other people might think it. I can see why that would be concerning to her."
Fierce parents defending gay rights became the kernel for a new cabaret show. "What I wanted to do is to take my inner-frustrated pop singer and set a story to pop music that is by queer artists who have lead the way for change."
Described as a kiki of acceptance where everyone is welcome, John said the show is filled with stories about his obsession with Dannii Minogue, and other adventures of growing up in Perth. From discussions about his own mother, and mother's of queer sons he heads off on a journey of exploring the different motherly characters and icons in the LGBTI community.
"I feel like I'm a bad gay, because in researching and writing this show I discovered I didn't know a lot of stuff." O'Hara shared. "We really explore some interesting figures."
"I really wanted to represent everyone under the queer umbrella, I didn't want it to just be about gay men, because even gay men can get a bad wrap because we're celebrated in the wider community. I really wanted to give everyone a voice, while at the same time not speaking for someone who I don't represent."
One person O'Hara found more about in researching the show was Marsha P Johnson, who was at the forefront of the Stonewall Riots and transgender rights. "She's them mother of the rights movement." O'Hara declared.
"We've really twisted a lot of the music on its head, I didn't want to pick songs just because the artist is queer, that seems like a dumb idea, they need to be great songs that work for our narrative – but its turned out they're all by queer artists or queer icons."
O'Hara said he was surprised to find queer content in places where he'd never noticed it before.
"I was so surprised by TLC's Waterfalls when I went and listened to the lyrics, the story about HIV. We've used the Better Midler arrangement, plus we've twisted George Michael and Cher tracks too. It's very much a celebration and it's inclusiveness. " O'Hara said of the show.
"It's full of silliness and glitter and anecdotes. It's a party!"
Catch the show Downstairs at The Maj from 13-15 September. Get tickets from ptt.wa.gov.au.
Graeme Watson     
---