Should Judith Lucy just give up on dating?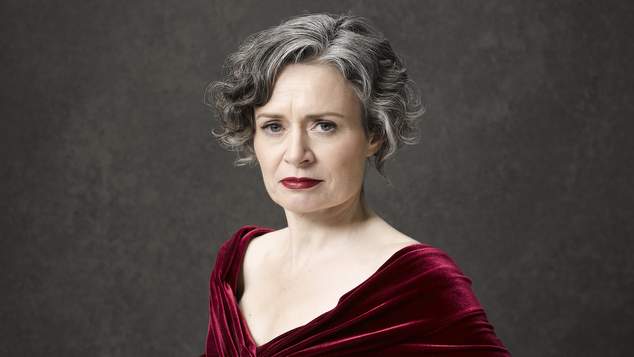 Comedian Judith Lucy is getting ready for a national tour and she's got a big question to ask Australia, is it time for her to just give up on dating altogether.
Judith Lucy is single again… and fifty. After reflecting on her entire history with men, she's concluded that maybe it's time to shut up shop.
"Whatever it is that I'm selling, a lot of straight guys simply aren't that interested in buying it. And I'm including people like my father."
Judith will be travelling around the country with her brand new show in 2019, exploring stereotypes, her own desires and recounting her full history with the opposite sex, leaving it up to the audience to determine whether she should ever date again.
Should Judith hang up her vagina for good? Australia, the decision is yours.
A national comedy treasure, Judith Lucy is a household name. She has a back catalogue of live shows that have made hundreds of thousands of Australians whoop and howl with laughter over the better part of 30 years and has carved out a reputation as one of the most rivetingly honest, assured and hilarious comedians this country has ever produced.
Judith Lucy Vs Men will be Judith's first solo show since Ask No Questions of the Moth took home the prestigious Helpmann Award for Best Comedy Performance in 2015. The show was also cherry-picked by STAN and recorded for their hugely successful One Night Stan stand-up special series.
In 2017, Judith teamed up with good friend Denise Scott to create their critically acclaimed, smash-hit show Disappointments, which saw them sell more than 70,000 tickets nationally and win the 2017 Melbourne International Comedy Festival's People's Choice Award.
You can give your advice to Judith when her national tour comes to the Heath Ledger Theatre at the end of May 2019.
Tour Dates
CANBERRA
Canberra Theatre Centre, Playhouse
Fri 14 & Sat 15 Dec 

SYDNEY
Sydney Opera House, The Playhouse
Fri 1– Sun 10 Feb (No show Mon 4 Feb)

ADELAIDE Fringe Festival 
Garden Of Unearthly Delights – The Vagabond 
Fri 15 Feb – Sun 3 Mar (Prv Fri 15 – Sun 17 Feb, no show Mon)

MELBOURNE International Comedy Festival 
Arts Centre Melbourne, The Playhouse 
Thu 28 Mar – Sun 14 Apr 

PERTH
Heath Ledger Theatre (State Theatre Centre of WA)    
Thu 30 May – Sat 1 Jun

BRISBANE
Brisbane Powerhouse – Powerhouse Theatre 
Wed 12 Jun – Sun 23 Jun (No show Mon or Tue) 

NEWCASTLE
Newcastle Civic Theatre
Sat 29 Jun 
Tickets on Sale from 9am Friday 5 October.
(Adelaide shows go on sale sat midday)