Review | 'Judy' is a showcase of two brilliant performers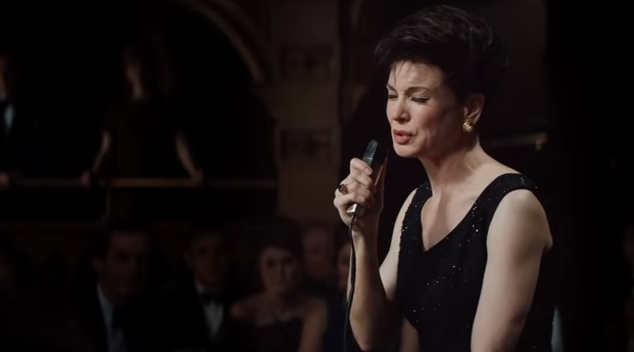 Judy | Dir: Rupert Goold | M | ★ ★ ★ ★ ½ 
In the winter of 1968 and 1969, Judy Garland arrived in swinging London to perform a five-week sold-out run at The Talk of the Town nightclub. At 46 years of age, it had been 30 years since she skipped along the yellow brick road in The Wizard of Oz and the years have taken their toll.
Renee Zellweger is the fragile chain-smoking Garland who has left her two youngest children with their father (Rufus Sewell) in Los Angeles so she can earn some money – the irony being that in order to be with her children, she has to be away from her children.
In London, she is paralysed by self-doubt and buoyed up by alcohol and pills that make her highly unreliable. Garland has to be pushed on to the stage for her first night. Fortunately her performance instincts kick in and she woos her enraptured audience.
Judy is a showcase for two brilliant performers. Zellweger inhabits the frail performer as she sings and dances the last performances of the legend's career. This is the performance of a lifetime for Zellweger, who takes the audience on an incredibly emotional journey as the legendary Garland sings and dances in order to survive.
Peter Quilter's stage play End of the Rainbow has been adapted by Tom Edge. This is not a bio-pic and there are no flashbacks to the film that made Garland famous. However, we are taken to the set and shown how the MGM studio made her into America's sweetheart with the kind of abuse that would see them all in prison in this day and age.
Despite the damage done to her, Garland (and Zellweger) still exude warmth, charm and droll humour. Garland reminds us the yellow brick road was all about hope and she embarks on a romantic adventure with her soon-to-be fifth husband Mickey Deans (Finn Wittrock).
Lezly Herbert
---