Kelly Osborne calls out celebrities who pretend to be gay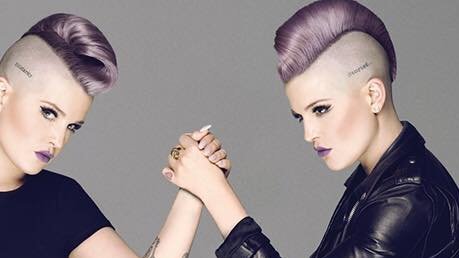 Fashion critic Kelly Osborne has criticised celebrities who pretend to be gay just to get attention.
Osborne was speaking to Pride Source about her upcoming book There Is No F*cking Secret: Letters from a Badass Bitch, which is out at the end of the month.
Osborne said been influenced by drag and the LGBT community from a young age citing Boy George and Cyndi Lauper as celebrities who embraced the gay community.
Osborne said she was open to falling in love with a woman, saying in her view love was separate to gender.
"I'm open to loving anybody. It's about the person. I don't think it's about sexuality at all." Osborne said,
"My whole rule is, never say never. I've never been in a relationship with a woman, but I don't know that it's not a possibility."
The fashion critic raised concern about celebrities who pretend to be gay just for the publicity.
"There's this whole generation of young Hollywood girls who can't find love where they think it's supposed to be, and then they come out being gay and two weeks later they have a boyfriend. It drives me nuts!
"I think it takes all the proactive work the LGBT community has done and sets them back. Oh, so now you're gay? Then two weeks later: "Oh no, that was just a phase." You don't get to do that.
Osborne said some young actresses claim to be gay solely for the attention.
Osborne first came to prominence on the reality TV series The Osbornes which allowed viewers into the lives of her family including parents Ozzy and Sharron.
She went on to launch a pop career and appear on a number of television programs including Fashion Police, Dancing with the Stars (USA) and Australia's Got Talent.
OIP Staff