Labor candidate Christian Kunde resigns but denies homophobic lecture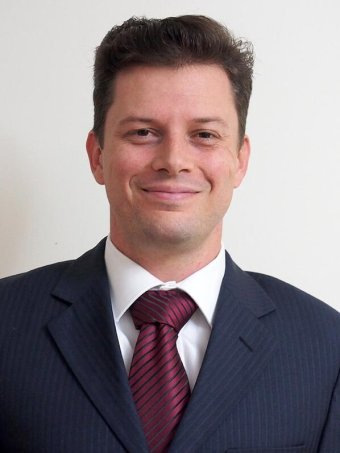 A Labor candidate in the federal election has stood down after a newspaper report highlighted his connection to an Islamic extremist group and alleged that he'd delivered a homophobic lecture.
Christian Kunde, who also goes by the name of Abdullah Kunde, was Labor's candidate for the seat of the NSW seat of Farrar.
Kunde resigned as the party's candidate after News Ltd papers highlighted that he has close ties to the extreme Islamic group Hizb ut-Tahrir.
In 2014 the groups leader Uthman Badar was banned from presenting a talk at the Sydney Opera House on the topic 'Honour Killings Are Morally Justified'.

It was revealed that Kunde had attended several events with Badar and defended accusation that he was an extremist.
Today Kunde told the media he had met Badar at university and the two had had an ongoing friendship for more than 10 years. He said he himself was not a member of Hizb ut-Tahrir.
The newspaper also said the politician had delivered a lecture comparing gay marriage to incest. It's an accusation that Kunde denies.
"I am not homophobic and I believe in Australian democracy. I disagree with the way my comments are being reported, in fact this distortion is exactly what I have warned about," Kunde said in a statement.
"After consideration and consultation with my family I have opted to stand aside as an endorsed Labor representative as I do not wish to distract from Labor's campaign."

Speaking to ABC radio today Kunde said his lecture 'Same Sex Marriage: an Islamic Perspective' was the complete opposite of being homophobic.
"I discussed the view of the Roman Catholic Church in Britain, I discussed the view of Christian lobby groups here in Australia and I discussed Islamic theological views and ultimately the conclusion that I drew was that we have no good reason for rejecting same sex marriage," Kunde said.
Today senior Labor politicians including leader Bill Shorten, Tanya Plibersek and Penny Wong all said Kunde had to resign because he had not been upfront about his background and past history.
Kunde was previously a candidate for the 'Bullet Train for Australia' party in the 2013 election.
OIP Staff