Lady Gaga Reveals New Artwork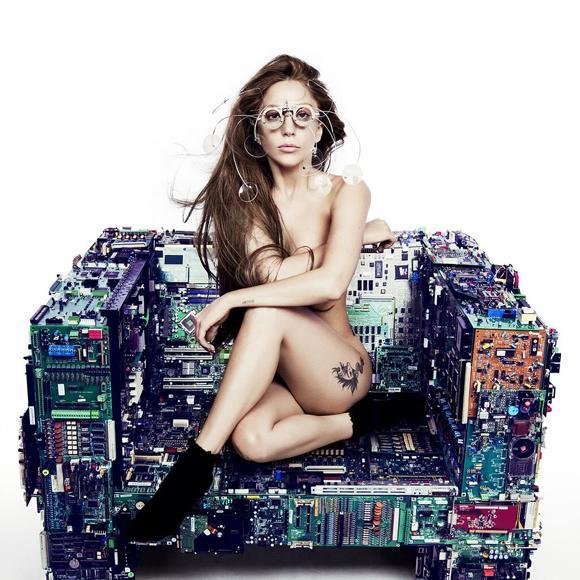 Lady Gaga has released another image for her upcoming album 'ARTPOP'.
This time the singer is sitting naked on an armchair made of computer motherboards.
It's rumoured that first single from the album will be called 'Applause'
Gaga's booked to perform at the MTV Video Music Awards in Brooklyn on August 25.
Meanwhile the singer has contributed a track to be recorded by RnB band TLC. 'Posh Life' is set to be featured on an upcoming Greatest Hits album from the band.
The demo of Gaga singing the tune has been leaked onto the internet. Check it out below.