Lesbian teen thrown out of McDonald's after being mistaken as a boy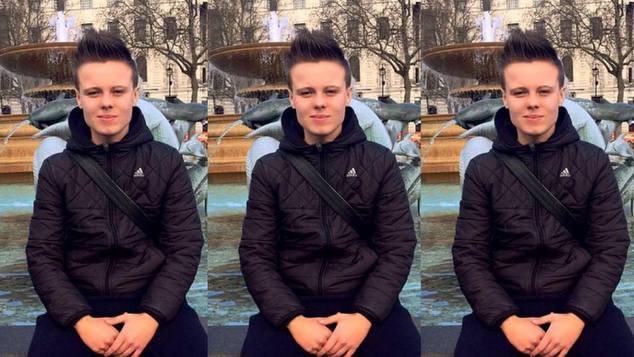 A UK teenager was allegedly asked by the manager of her local McDonald's to prove her gender after she accused of using the incorrect bathroom.
UK teenager Nye Richardson has told the Hull Daily Mail that she was asked to leave a McDonald's store after staff accused her of using the wrong rest-room. The staff has assumed that Richardson was a boy.
The fast food outlet has said that Richardson was part of a group of disruptive teenagers in the restaurant. When another customer complained that a boy had been in the female bathroom the Manager approached Richardson and her friends.

The teenager was asked to provide ID to prove her gender. As she didn't have any ID on her she was unable to meet the manager's request, and she was asked to leave. When the teenager refused, the store called the police.
A spokesperson for McDonald's provided a statement saying the group of teenagers had been causing problems in the store for several days. McDonald's said the police were called because the group were being disruptive.
"I'm used to being accused of being a boy, but this time I was humiliated in front of the whole restaurant. I think his attitude was disgusting and I'm still angry about it now." Richardson told the Hull Daily Mail.
Richardson has shared that she has previously been assaulted in public rest-rooms because other women have assumed she was male.
OIP Staff