Let's start a New Year's Revolution in 2019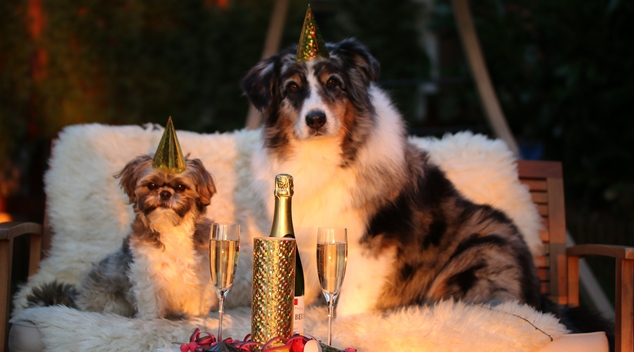 The start of a new year can be a time for celebration a time for reflection and a not-so-joyous time for those of us who aren't yet comfortable with who, what or where we are in our lives at this current moment. Maybe you even feel a combination of all these three.
For me, there is a little tradition I am determined to re-frame this year – the dreaded New Year's Resolution.
Like seriously. Why do we humans put ourselves through the same pattern of enthusiasm-hope-fear-inaction-guilt-shame-failure-repeat each and every year, without even stopping for a minute to examine what it REALLY is that we want from making (and usually breaking) such promises to ourselves.
So, instead of the same tired, clichés, let us start a New Year's Revolution! Why not call in the coming year by aspiring to make real and meaningful promises to ourselves and those in our lives.
In 2019:
I WILL find love

Sorry to disappoint those of you who are searching, but I'm not taking about finding your soulmates/s and love/s of your life (or for the night). I'm going straight for an Oprah moment here and I'm going to tell you to "Love yourself and all the world to love you too!".
Unfortunately, this is not as easy as it sounds. Learning to love yourself is hard and continual work. Maintaining your boundaries, surrounding yourself with folks that build you up, and taking time to recognise all the amazing and unique things about yourself that make you-you, are all ways you can learn to love yourself a little more next year. Put simply, make it your aim to care about yourself as much as you do other people.
I'm going to be rich $$$
It's not about the money honey. Make a commitment to seek out experiences that make your life richer and more fulfilling. Whether that means making more time to spend with the people that you love, doing the things you love to do, or trying something new like volunteering. You could even learn a new skill like singing, cooking, sewing or playing an instrument. Promise yourself you will prioritise those things that challenge and fulfill you as they can truly enrich our lives.
I want to see the world
Far flung destinations, exotic food, exploring new cultures, perspectives and ways of life. Sounds great, but perhaps your financial reality might not be able support this dream in 2019. So why not look a little closer to home? Spending time with people in your community that have had experiences and lives different than our own can be just as inspiring and life changing as jumping on a plane. Have a look around at the people in your life and community and seek out or create opportunities to connect with one another.
2019 is going to be the best year ever!
What the heck is "being successful" anyway? How about we all make a promise that in 2019 we WILL NOT COMPARE OURSELVES TO OTHERS, or force our personal definition of success and happiness to conform to unrealistic, unattainable and unsustainable markers. Time to celebrate the whole of our lives. The good, the bad and the ugly. The wins as well as the devastating losses. Our moments of glory when we feel unstoppable and rainbows shine right out of us- and the F-Bombs when we messed up so bad we thought we would never leave the house again (spoiler alert: we do leave the house eventually, a little wiser than before we messed up)
As midnight strikes the clock on December 31st, I'll be making these resolutions and committing to enjoy each and every moment of the coming 365 days, whatever they may bring.
Have a safe, adventurous and darn wonderful 2019 you wonderful humans.
Viva la New Year's Revolution!
Bella Broadway