LGBTIQ+ women's and femme health and wellbeing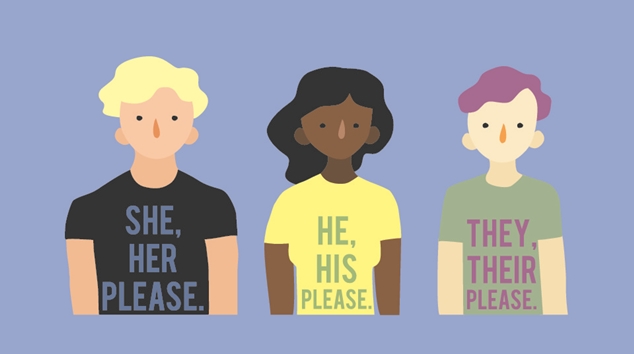 Recently I was discussing with a friend "discrete spaces" (for single sexual and gender identities) and whether the need for these exists in the way that it used to. Given what we know about sex, sexuality and gender being on a spectrum and that people can move along this throughout their lifetime, is it not odd that we create such defined spaces? Where do those folks go who don't fit into one category? What happens when people move along a spectrum and feel their identities or relationships suddenly don't fit within the bounds of this discrete space? This is a discussion that is infinitely more complex than this little article and I'm not quite even sure where I stand on this, as each time I hear another perspective I shift on this issue.
Not long after this conversation, a friend from Melbourne posted a photo of a sign from their doctors office stating that appointments with "Female Doctors", would cost more than ones with "Male Doctors" due to female patients overwhelmingly choosing a doctor of the same gender and the fact that "Women's Health Issues" took longer to consult on.
Now as LGBTIQ+ peeps, this is problematic for a number of reasons. Firstly, the laughable suggestion that doctors and patients only come in two genders (can you imagine!) and secondly it demonstrates the constant "othering" of women and femme health as cumbersome, a burden and infinitely more complex than that of male and masculine folks.
So how do we break down the myths and stereotypes about Women and Femme Health and Wellbeing needs in a way that is inclusive of all of our LGBTIQ+ siblings?
One place to start is the LGBTIQ Women's Health Conference. This is run annually by VAC and ACON and the 2018 conference will be held in Melbourne on 12th & 13th July. Last year the conference was known as LBQ and after much feedback and consultation from community, organisers made a commitment to change the name stating that: "The LGBTIQ Women's Health Conference is committed to meaningful inclusion, diversity and access. It aims to create safer spaces to strengthen the health and wellbeing of all LGBTIQ women, including Aboriginal women and Sistergirls, women of colour, women with disabilities, trans, gender diverse and intersex women."
Recognising the intersections of sex, sexuality as well as the experiences of marginalisation the conference is able to highlight the specific health needs that Women and Femme folks have and foster collaboration to work towards better outcomes in addressing health needs such as;
· Smoking rates
· Alcohol and other drugs
· Early detection of Cervical and Breast Cancer
· Mental Health and Wellbeing
· Parenting and Families
· Aged Care
· Making Health Services Inclusive
The conference focuses on the health and wellbeing needs of all LGBTIQ+ women within Australian communities and provides opportunity to discuss research, innovative programs supports and services.
I attended last year to present on community responses to LBQ Suicide and was awed by the depth of knowledge, passion and experiences that were represented in the space. One of the highlights being the fascinating analysis of key data from the Sydney Women and Sexual Health Survey (SWASH), which has been running for 20 years (and 4 years in Perth as WWASH).
The LGBTIQ Women's health conference is great space to connect focus on femme health and to ensure that our specific needs are kept on the agenda as we continue to work towards the right to access safe and inclusive services for all fierce and fabulous femmes.
Check out the amazing program for the LGBTIQ Women's Health Conference at lbq.org.au
Bella Broadway