Cita Rivera chats about life on Broadway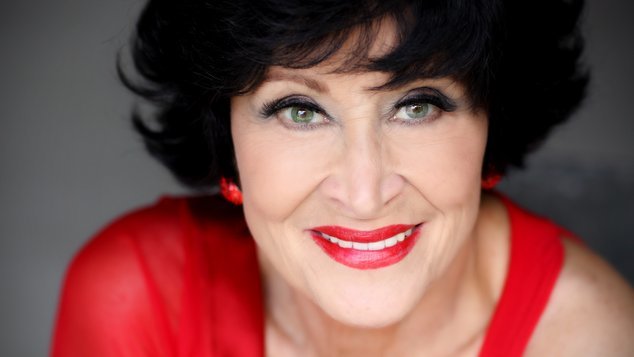 There are over 40, 500+ seat theatres nearby, with almost every one hosting a show with eight performances a week. If you were there today you could check out the musicals of Spiderman, Catch Me If You Can, Sister Act, Billy Elliot, The Adams Family, and Priscilla Queen of the Desert, Mama Mia, The Lion King and many others.
Chita Rivera is rightly deemed a Broadway legend, the triple threat singer, dancer and actress has been acclaimed and awarded for her performances since she first arrived in the late 1950's.
She was the first actress to play the role of Anita in West Side Story, she played the role of Nicky in Sweet Charity on both stage and screen, and she was the original Velma Kelly in the 1970's premiere of Chicago.
Few performers have found such a level of success on Broadway, Rivera is a rarity, her career has spanned over five decades. OUTinPerth had the privilege of speaking to Ms Rivera and asked how the great white way had changed since she first arrived.
"Oh my gosh, it's just completely different", Rivera laughs in her thick New York accent, "We had many original American musicals, we don't have that many originals anymore. We need to have that again. The writer's are out there. It's just the price of the tickets and everything else has gone up.
"There were great choruses of dancers and singers and kooky little leading ladies. I come from, well they call it The Golden Age", Rivera comically over-emphasises the phrase before listing off the musicals that have come and gone over the decades.
"The Guys and Dolls and The Can Cans and The Spiderwomans, and the West Side Stories and the Bye Bye Birdies and The Zorbas, really a great variety of musicals, Fiddler on the Roof, all of those great musicals. I'm afraid it's not that like that anymore. There's an awful lot of revivals."
One of the most successful of those revivals is Chicago, a show that Rivera starred in back in the 1970's. Rivera explains that the current production, which has been a hit around the globe, is radically different to the original 1970's staging.
"The production was brilliantly designed. It was an amazing set with the orchestra sitting on top of the stage with the stairways that went up to the orchestra at the top, and elevators that went up and down and male dancers with stockings and garters belts and monocles, great imagination.
"This version proves that the play is the thing but they've taken the theatricality out of it. I do love its success though and I'm glad the kids are working – but I do wish they could have seen our production."
Chicago is not the only show from Rivera's past that has made a big comeback, something she is quick to make a joke about.
'When I walk down the street I see a big poster and it says Bye Bye Birdie, and I walk a little further and see a billboard with a girl on it with a little black dress and her legs open and it says Chicago, and I go a little further a huge bus goes by and it says West Side Story, and I say to myself, 'shouldn't I be someplace at eight o'clock tonight?'"
So many of the shows that Rivera has starred in have been successful revivals you'd expect astute producers to look through her resume to find their next hit. Rivera believes there are still some shows that need to be seen again.
'I did Nine with Antonio Banderas, I mean ours was a revival but it was so completely different. At one time he was thinking of doing Zorba the Greek, I don't know if he is still thinking of doing that, but we did a reading of it. So it might be coming back.
Kiss of the Spiderwoman, they might be doing that up in Canada. Anything Goes is on at the moment, I did that. Who knows, everything is ripe for the picking, but the kids today and audiences should see the shows that were so wonderful. But there should also be a few theatres that are packing them in which are new original musicals.'
Perth audiences are set for a rare treat when Rivera gives a one night only performance of her favourite songs from Broadway. The show is set to include numbers from West Side Story, Sweet Charity, Chicago, and Bye Bye Birdie but Rivera also lets us in on some of the lesser known material she'll be including,
"You're going to see things from Kiss of the Spiderwoman, and things from a show I did years ago with Ricardo Montalban called Seventh Heaven, and The Rink with Liza Minelli and Carousel and some Jacques Brel and me talking about my career."
Asked for the secret of her success, Rivera is humble but forthright,
"You have to love what you do, and love the theatre, and love everybody else, you can't do it by yourself. You have to really care about the cast. And if you got great material, don't be foolish, do it right. You've got to be as lucky as I was and have great directors and choreographers, and then just do what you're told.'
Chita Rivera, My Broadway is at His Majesty's Theatre Monday June 20.
Graeme Watson