Lior celebrates 10 years of Autumn Flow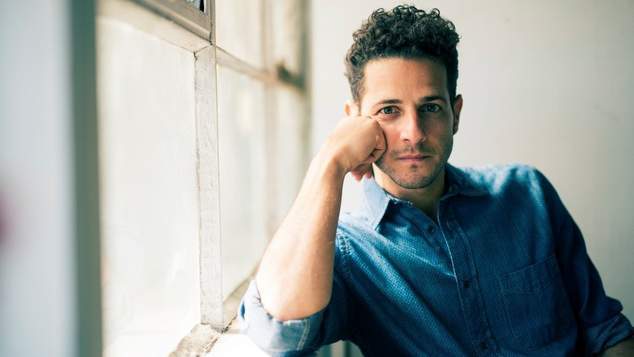 Aussie singer-songwriter Lior is celebrating the 10th year since the release of his debut album, 'Autumn Flow'. The ARIA award winner is commemorating the occasion with a special re-release of the album, replete with bonus tracks and never-before-heard tunes from Lior's personal archives. Lior had a chat with us about his upcoming tour to support the release and the journey 'Autumn Flow' has made over the past decade.
You've just rereleased Autumn Flow, what's it been like for you to re-energise that album?
It's been really good, it's been a very rich 10 years. There's been about 6 albums involved and lots of collaborations and touring, I think as artists you're always looking forward to the next project feeling like you can do better and I thought maybe it's time to stop and reflect and celebrate on what's been a pretty meaningful 10 years.
It's been really lovely to revisit it and the re-release has some demos and some previously unreleased material so it was really great going through the archives and listening to versions of the songs before I even recorded them. It'll be great fun doing the tour with the full band and doing that album front to back too.
So you're playing 'Autumn Flow' in its entirety on the tour?
Yeah, I'll play the album in its entirety and then after that I'll go to town and choose my favourites from all the subsequent albums and have a bit of fun with it!
With the new material you put on the album, how did you decide how that meshed with 'Autumn Flow'?
It's being released as a bonus disc, so it's separate. It was just about going through the archives and choosing the demos that kind of captures the essence of 'Autumn Flow', but had some differences as well. There's a version of 'Bedouin Songs' on the original demo that I did which has a different chorus and there's a different voice in some of the song – it's about this is the original demo and it's interesting to compare where it got to.
On top of that there's just been a few tracks that I've recorded over the years. Tracks I'm proud of that never found a home on an album and I only put them on something that could be considered a complete package.
You've got a full live band on this tour, what's it like working with these people?
It's a bit of a super group in the sense that I've just selected musicians that I've worked with and that I love playing with and it's a pretty awesome line up of musicians that are going to be joining me on stage for this album.
Leigh Hill
Lior's Autumn Flow Anniversary Tour hits Perth on Friday 30th October at The Astor Theatre. Tickets available from metropolistouring.com.au
The 10th Anniversary Edition of Autumn Flow is available now.