Liza Poses For NOH8 Campaign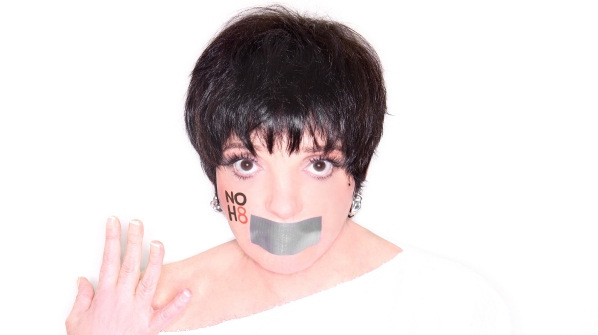 Liza Minnelli is the latest celebrity to pose for the NOH8 campaign.
The campaign was launched is response to California's Proposition 8 bill that reversed the legalisation of gay marriage.
The legendary entertainer posed with tape across her mouth. In a statement Minnelli said,
"Here's what I believe … no shame, no blame, no guilt.  Try and be happy. And be who you are. I love you."
Minnelli recently appeared on stage in New York for two nights only alongside Alan Cumming. Minnelli stared in the movie version 'Cabaret' in the 70's. while Cumming made his made his mark on Broadway playing the Emcee in the '90s revival. The singer also had a recent guest appearance on hit TV show 'Smash', where she played herself.